Shimano entered the cycling world in 1973 with their group Dura Ace thanks to the Flandria team of Freddy Maertens and Michel Pollentier, among others. No sinecure because Campagnolo then had the monopoly. You can find more about this entry in the article Shimano's entry into the cycling world.
I had once been able to admire Freddy Maertens' team bike equipped with the Shimano Dura Ace group in the Koers cycling museum in Roeselare, but unfortunately I had not taken any detailed photos.
Fortunately, I got a new chance during the Velofollies bicycle fair in Kortrijk. On the stand of the Shimano Experience Center there was a beautiful specimen of a Flandria equipped with a Shimano Dura Ace group, presumably from 1976 and therefore difficult to determine whether it is a 1st or 2nd generation.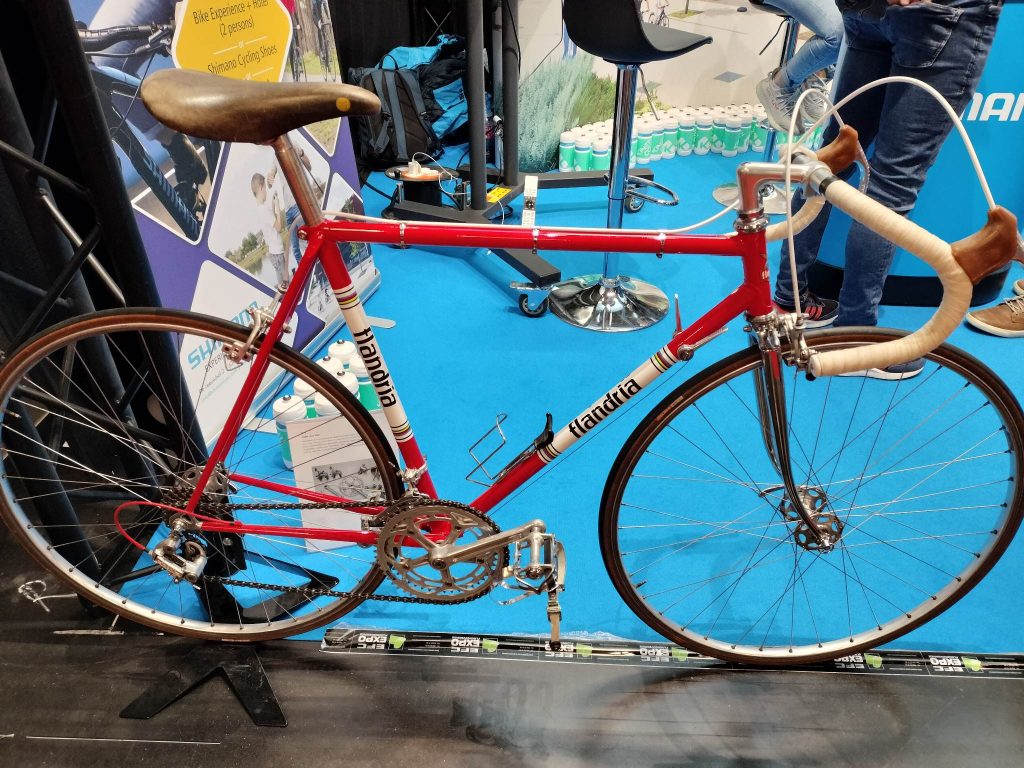 The name Dura Ace originated from Duraluminium and Ace. Duralumin refers to the aluminum alloy from which the group is made and Ace refers to Ace or victory. The first Dura Ace group was launched in 1973 and still exists today.
It is therefore the best group from Shimano and all professional teams that ride with bicycles equipped with Shimano parts ride with this group.
It was also known that Flandria bought some of its frames in Italy, so this frame may have been imported and painted in the Flandria factory in Zedelgem.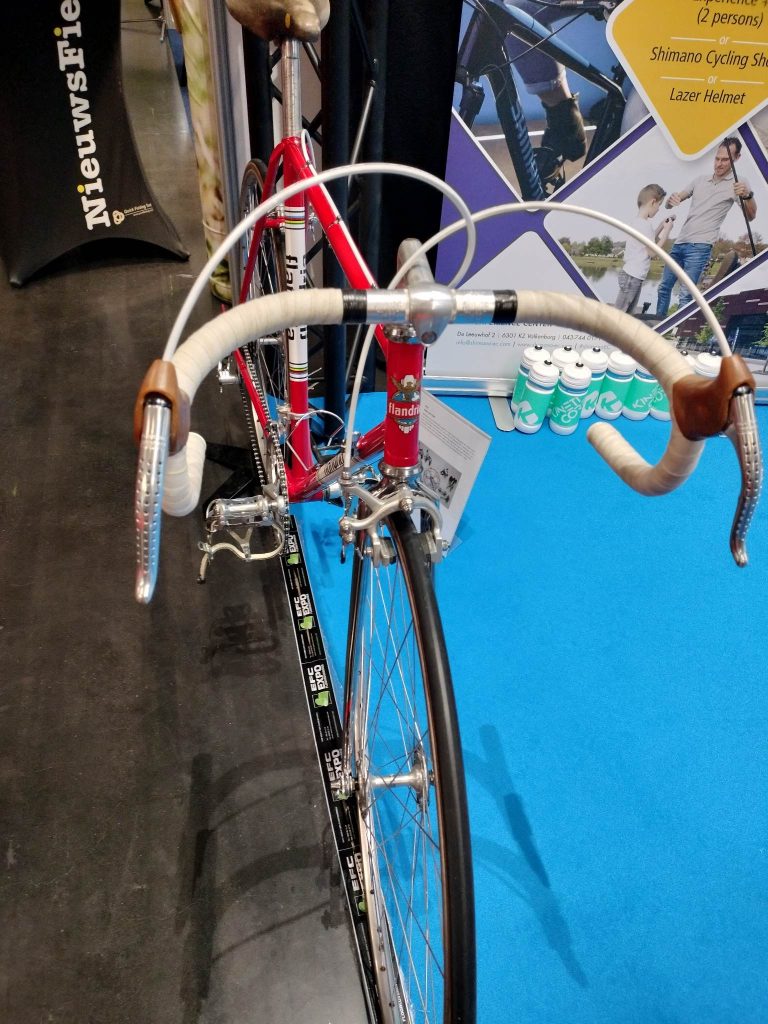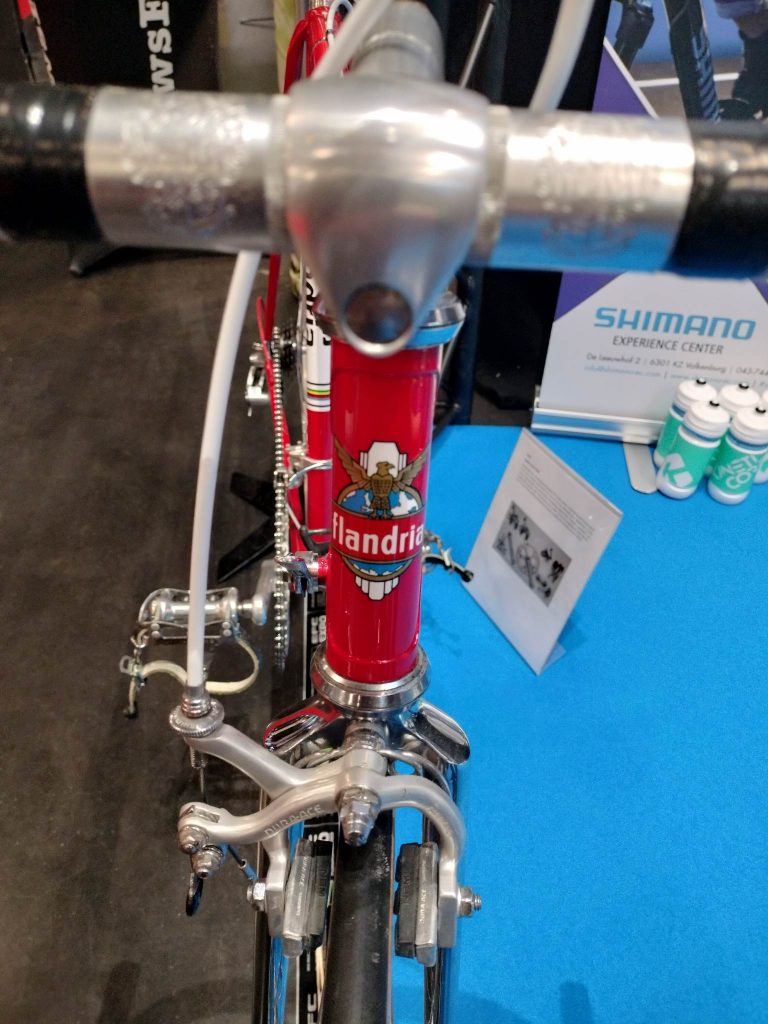 Components
frame: Flandria
Brake levers Shimano Dura Ace
Brake calipers Shimano Dura Ace
Levers Shimano Dura Ace
rear and frontderailleur Shimano Crane D-501
Crankset: Shimano Dura Ace
Hubs Shimano Dura Ace hogeflens
Rims: Mavic
Headset: Shimano Dura Ace
Stem: Cinelli
Handlebar: Cinelli 1A
Saddle: Iscaselle
Seatpost: SR Sakae Ringyo
Pedals SR Sakae Ringyo