The racing bike in the spotlight this time is a Main d'or by Fernand Kessels from the 1970s with a full Campagnolo Super Record 1st generation group.
For those who are not aware of who Kessels was, I recommend the article Fernand Kessels and Eddy Merckx here you will find more information about this bicycle maker who made frames for the cannibal Eddy Merckx.
The racing bike as you see it here is practically completely original with the exception of the wheels that were more recent but have since been replaced by wheels from the same period, namely the 1970s.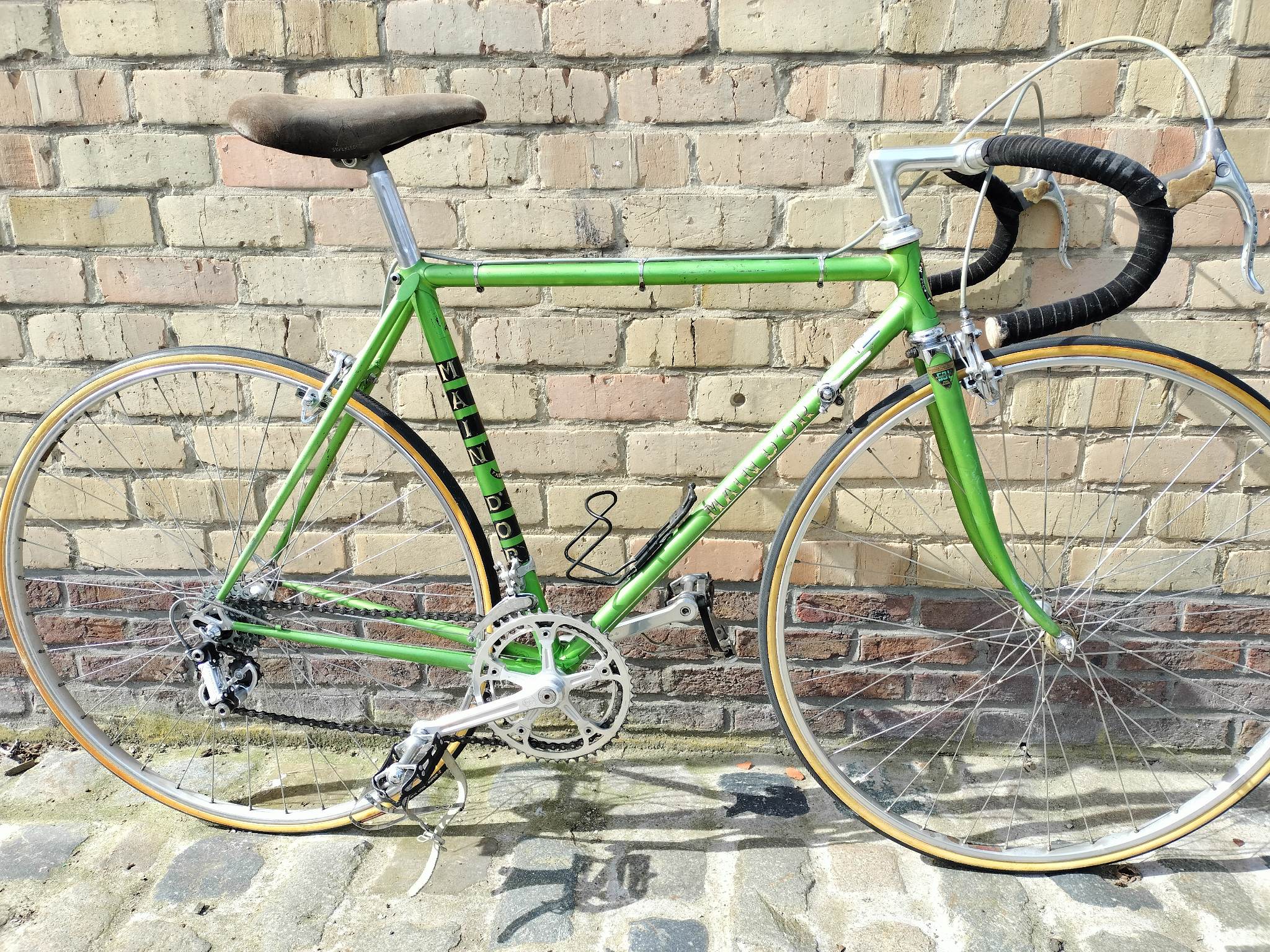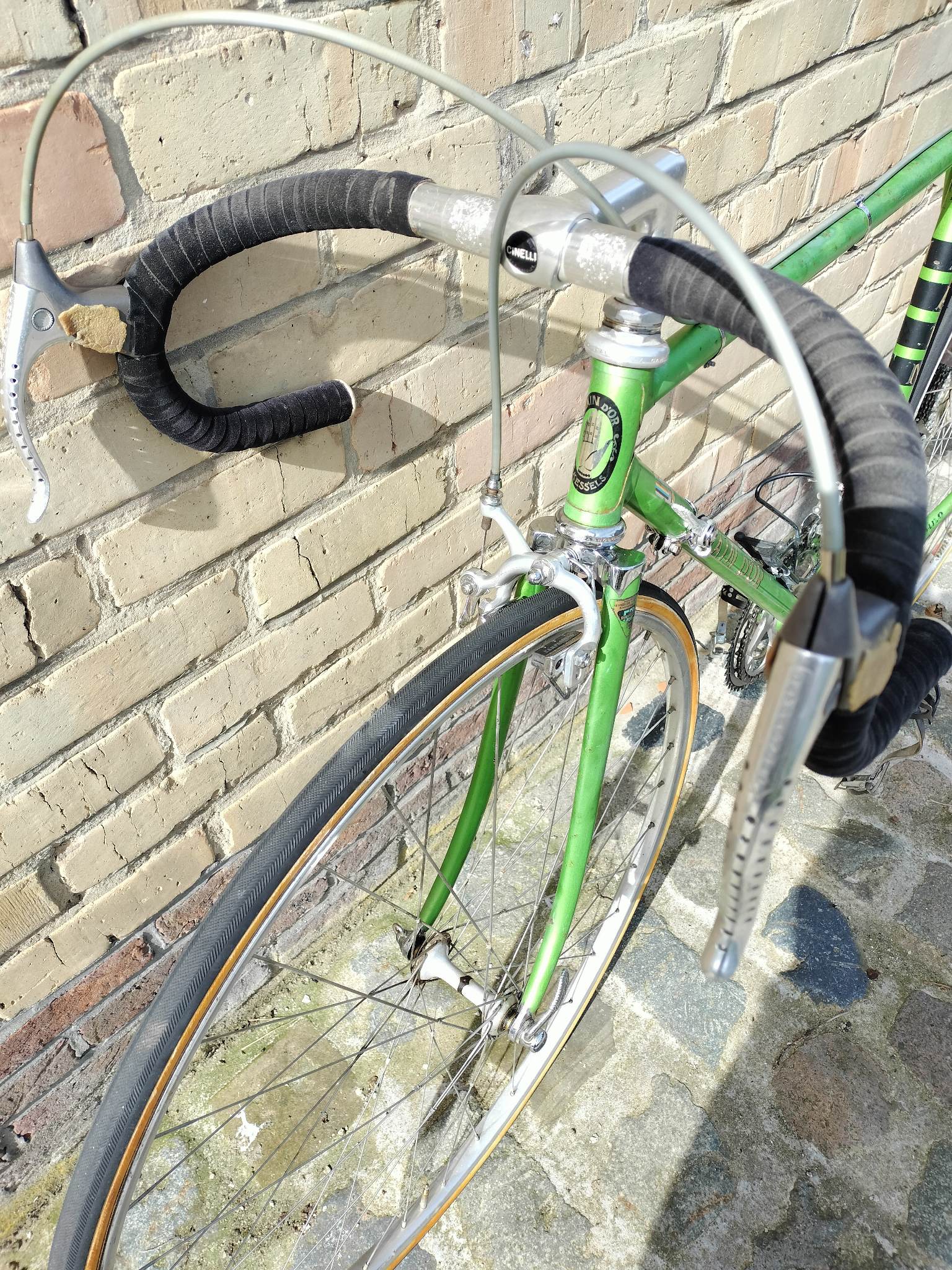 Amazing that I have found the bike in its original condition, even the handlebar tape is original I think because I had only found this type on other bikes, but covered with a newer, more modern handlebar tape. The handlebar caps are from Cinelli, who knows, the handlebar tape is also.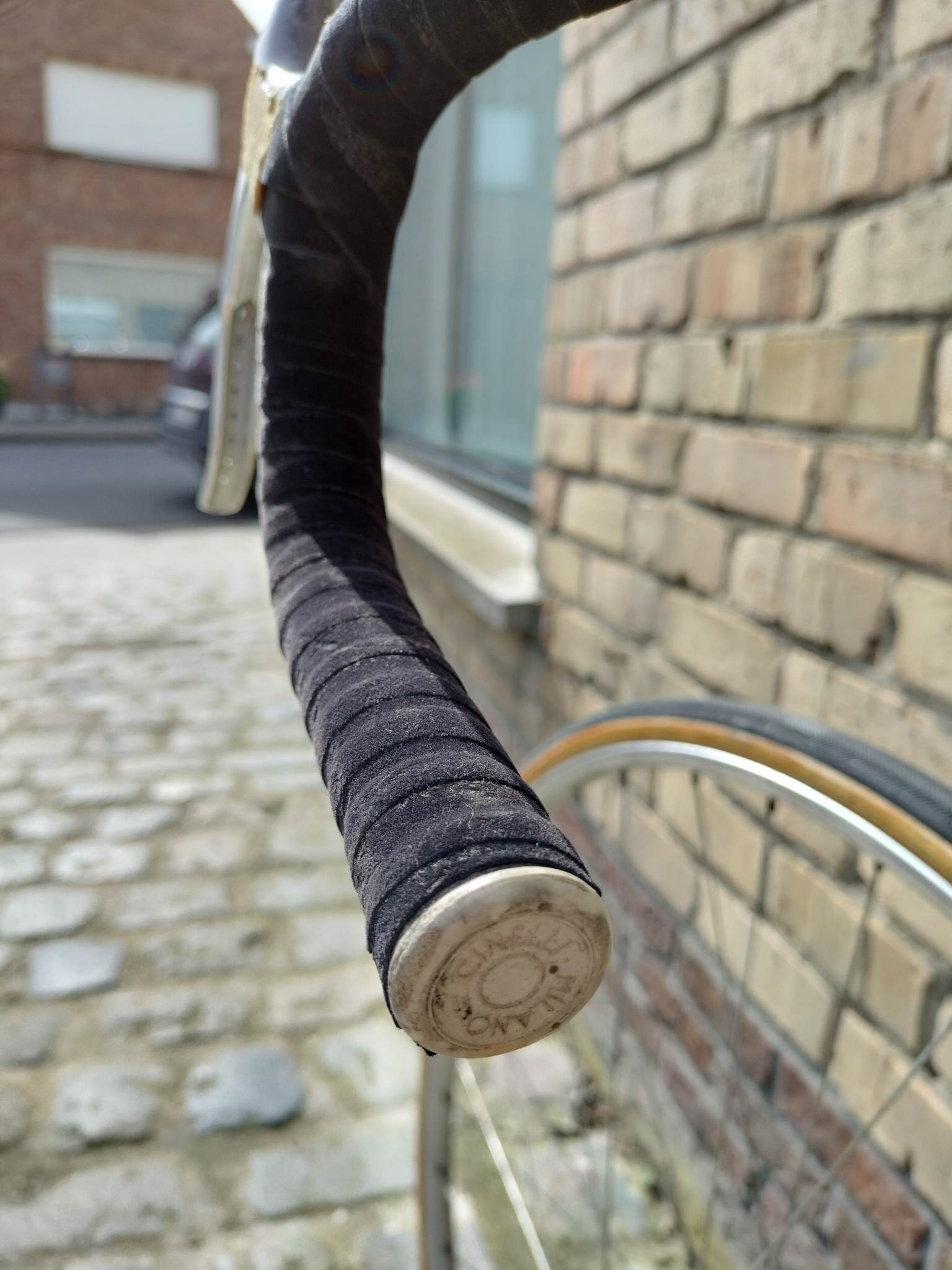 The frame is still in good condition: the paint is very good, but there is some rust here and there, which suggests that the bicycle was stored in a damp room such as a cellar or garage for a long time. However, the Campagnolo Super Record group with patent 1976 is still in beautiful condition, which once again proves what quality material this group is made of.
The frame is built with Reynolds 531 tubes and Campagnolo dropouts and was probably made by the frame builder Vaneenooghe who often worked for Kessels. At the bottom of the bracket you can see the 2 round holes that are typical for Vaneenooghe.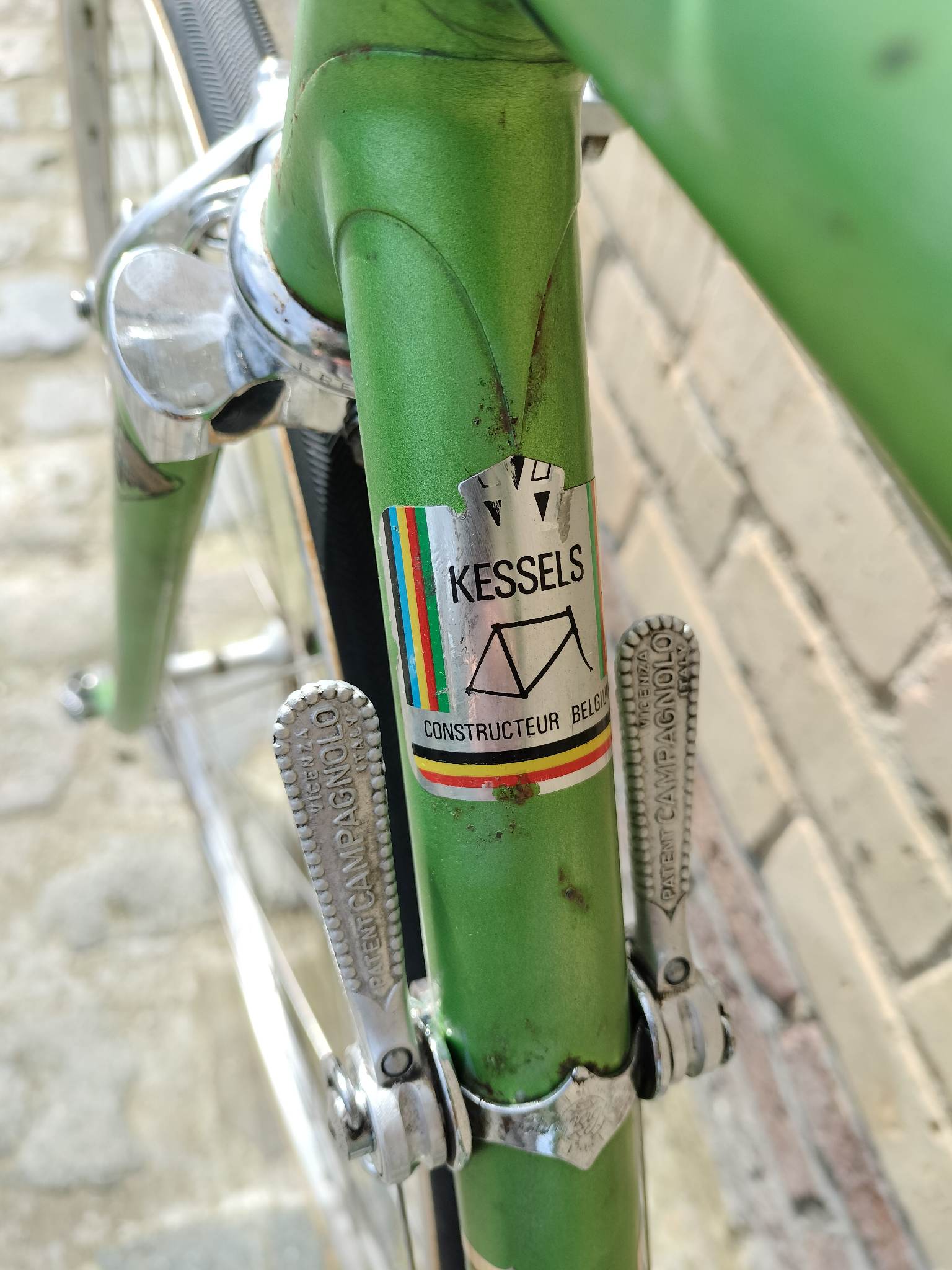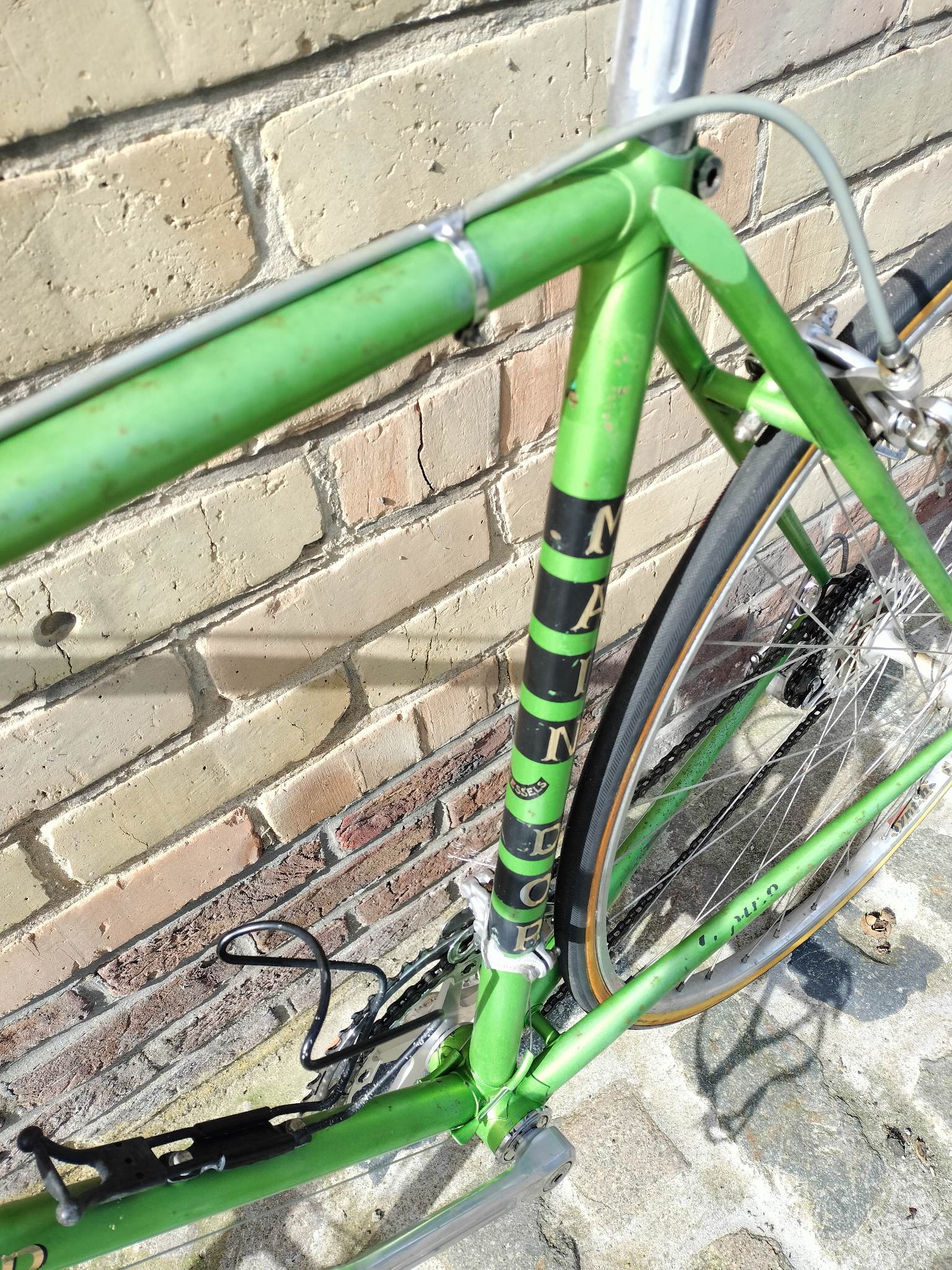 This Main d'or is therefore built with a Campagnolo Super Record group from 1976, which was then the best group available on the market and was used bij the professional cyclists (more info about the Campagnolo Super Record group)
This group was produced from 1973 and the difference with the Campagnolo Nuovo Record is, among other things, the use of Titanium in the screws, which makes it weigh less, and in the black anodized sides.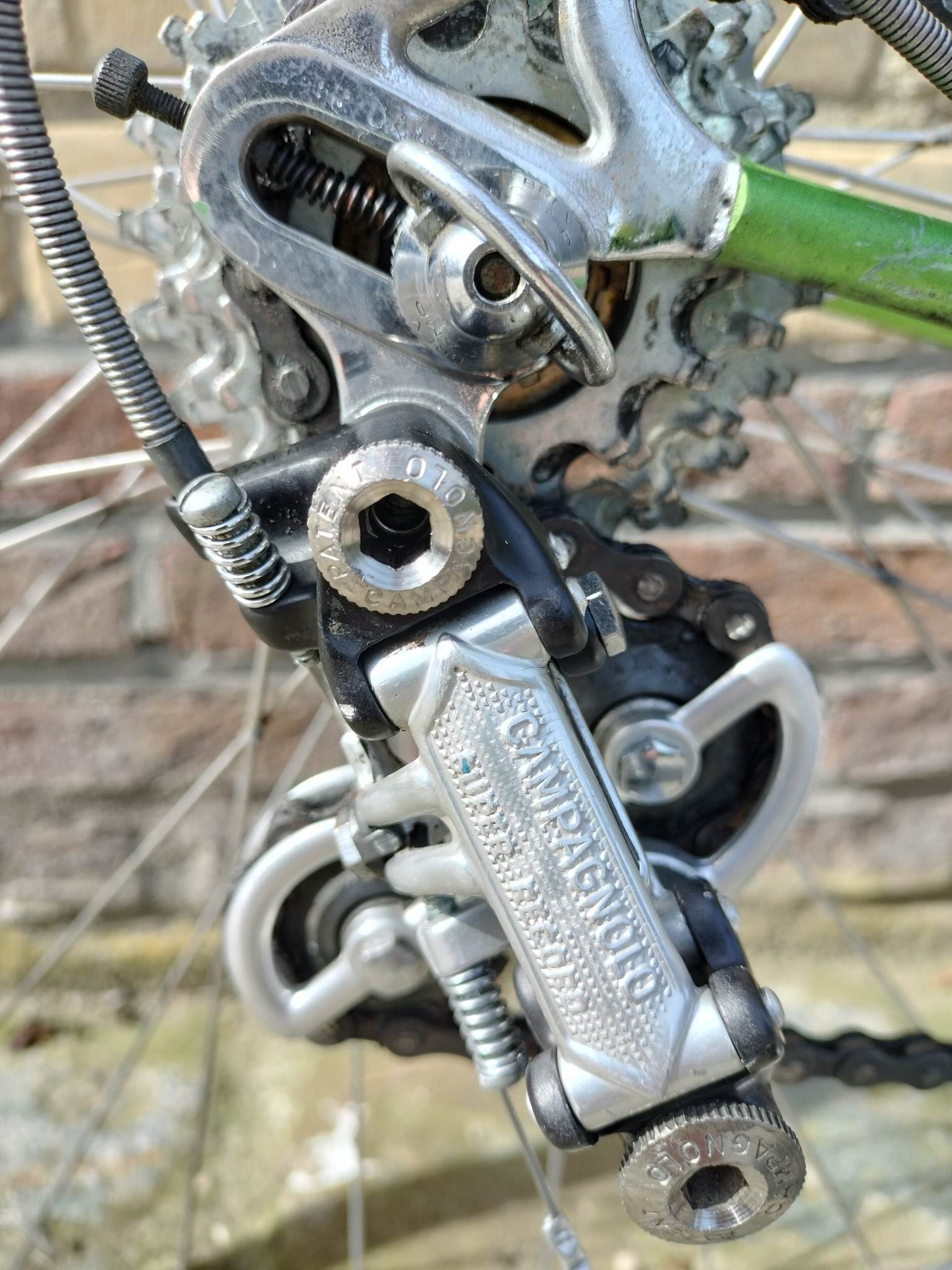 On the rear wheel was a more modern pawn with 8 sprockets and the rear derailleur switched without problems from the smallest to the largest sprocket and if you know that the Super Record was made for only a 6 speed then you realize once again that this group is of very high quality.
Components
frame: built with Reynolds 531 tubes and Campagnolo patten
Brake levers Campagnolo Super Record
Brake calipers Campagnolo Super Record
Levers Campagnolo Super Record
Front Derailleur: Campagnolo Super Record
Rear derailleur: Campagnolo Super Record patent 1976
Pedals Campagnolo Super Record
Stem: Cinelli 1R (Record)
Handlebar: Cinelli 67 Pista?
Quick release: Campagnolo
Saddle: STM Superleggera
Below you will find some more pictures of the Main d'Or