Colnero is een Belgisch fietsmerk waar maar zeer weinig informatie over terug te vinden is. Verder dan dat de fiets uit Putte-Kapellen in de provincie Antwerpen komt, ben ik niet gekomen. Volgens de meeste kenners is Colnero wat men noemt een plakmerk en zeker niet te verwarren met het Nederlandse Cornelo.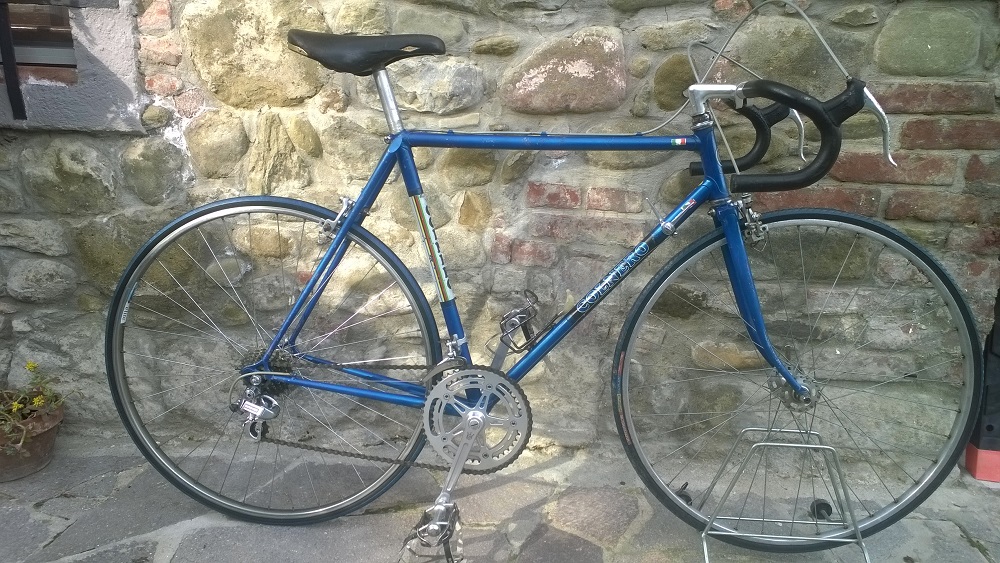 De fietskaders werden dus aangekocht in Italië wat toen de place to be was voor de productie van fietsframes. Op de fietsframes is op de horizontale bovenbuis zelfs een Italiaanse vlag gegraveerd en op de decals staat naast de naam Cornelo ook vermeld made in Italy.
Of de naam bewust gekozen is omdat deze zeer goed gelijkt op het populaire Colnago is nog maar de vraag en informatie over de naam Colnero is dan ook meer dan welkom.
Vermoedelijk werden de frames niet enkel uit Italië aangekocht maar ook wel van Belgische framemakers die toen ook een stevige reputatie hadden en wat toen ook wel de gewoonte was.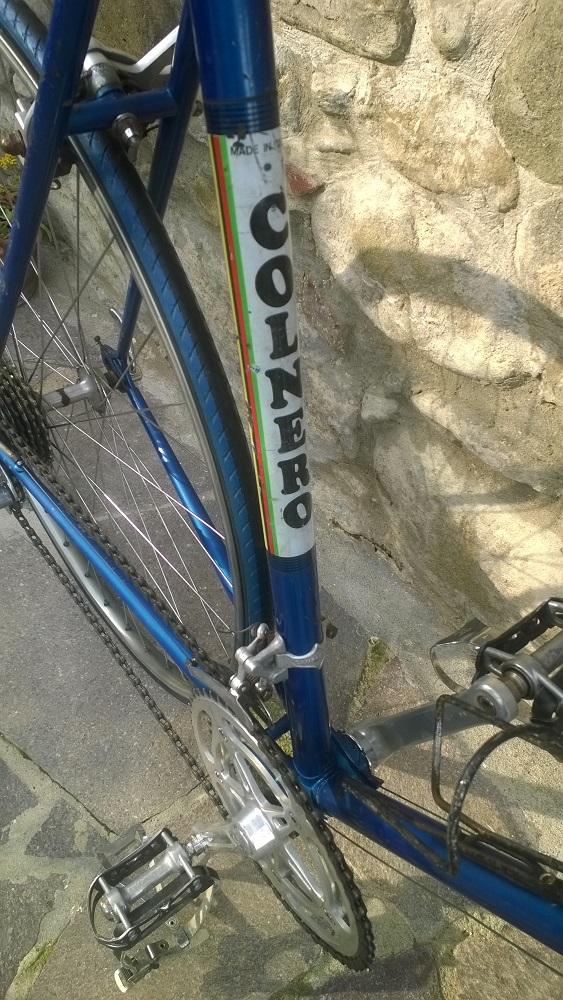 Waarom veel Nederlandse en Belgische fietsfabrikanten toen een Italiaanse naam voor hun eigen fietsmerk kozen was omdat de Italiaanse fietsen toen heel populair waren en als warme broodjes over de toonbank gingen.
Meer info hierover kun je vinden in de artikels Belgische fietsfabrikanten die toch zo Italiaanse klinken voor Belgische fietsmerken en Nederlandse fietsfabrikanten die toch zo Italiaans klinken voor Nederlandse fietsmerken
Op het fietsframe zijn geen gravures te zien waarmee kan achterhaald worden wie de producent was maar de meeste eigenaars van een Colnero racefiets (koersfiets) zullen het wel eens zijn dat het degelijke fietsen zijn, afgemonteerd met kwaliteitsvolle componenten. Dit is ook het geval bij deze Colnero Super
Brakes: Shimano Dura Ace 1ste generatie
Derailleur en versnellingshendels: Shimano Dura Ace 1ste generatie
Frontderailleur: Campagnolo
Handlebar and stem: Cinelli
Crankset: Sugino Mighty competition
Saddle: San Marco
Pedals Miche
wielvelgen: Ambrosio 19 Extra Elite
Hubs Gipiemme Azzurro
Aan de hand van de gebruikte componenten vermoed ik dat de fiets dateert uit het einde van de jaren 70 van de vorige eeuw.