I recently bought this vintage Look road bike because I've always had a love for Look bikes and also because it immediately caught my eye.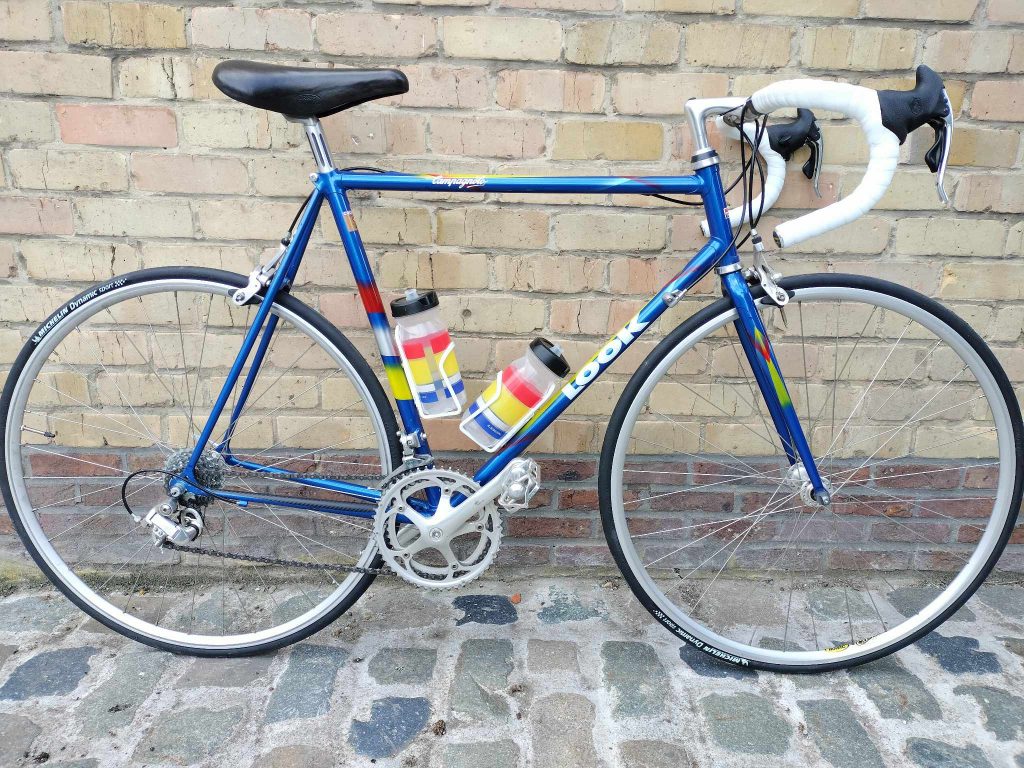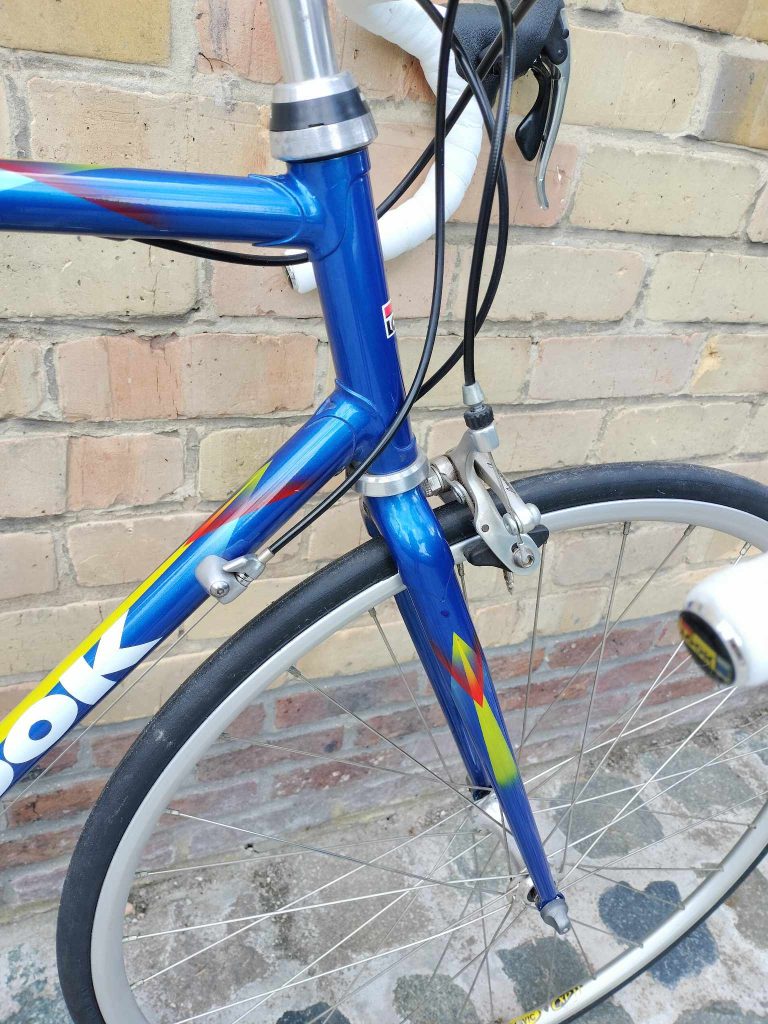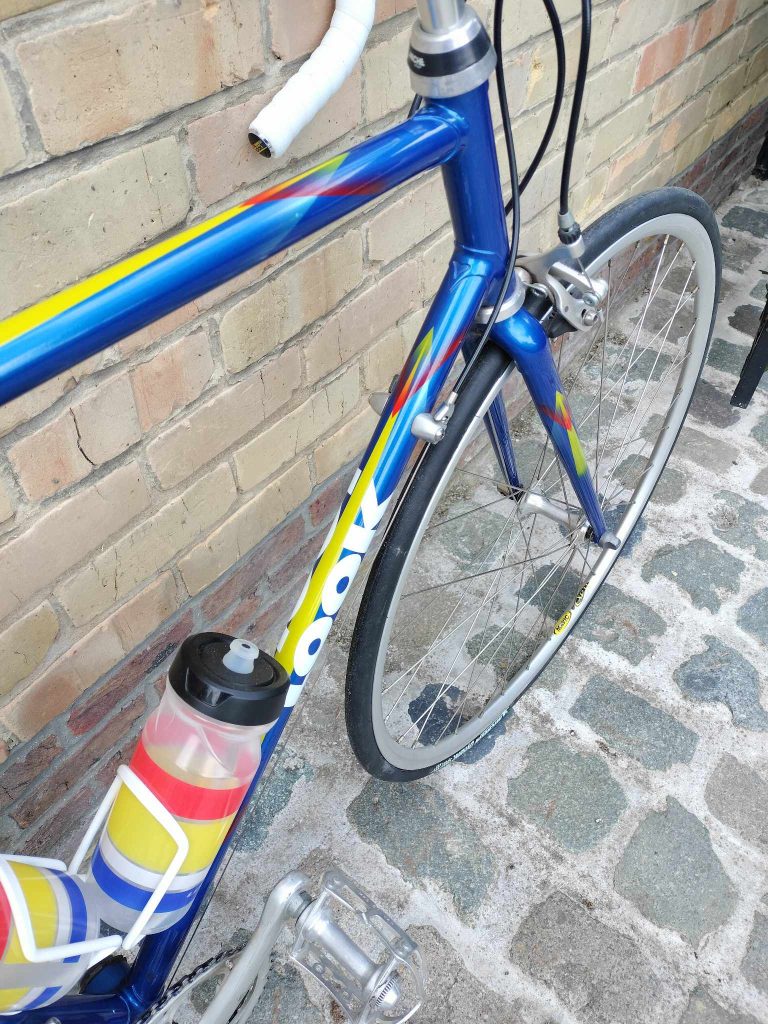 However, it was not so easy to find information about it, even a group on Facebook for enthusiasts and owners of Look racing bikes could not give me correct information.
Fortunately, there is still such a thing as the world wide web and I found the necessary correct information.
The Look road bike in the spotlight is a Look KG233, featured in the 1998 and 1999 catalogues, but already disappeared from 2000 when aluminum and carbon took over from steel. Also note the Precisa front fork that was introduced by Colnago in 1989, a few years before Look also used it.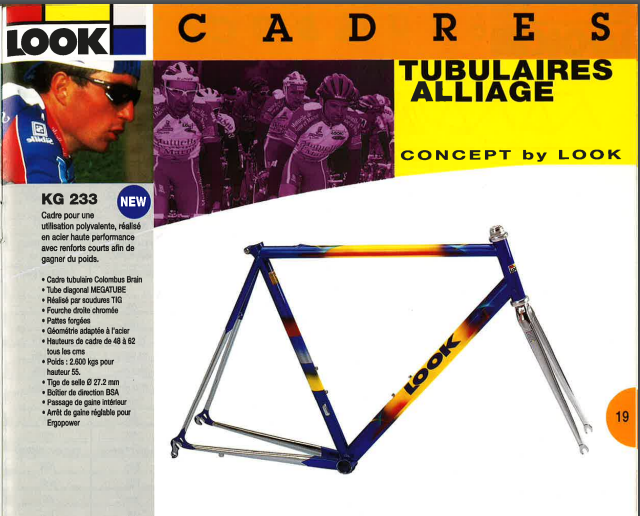 The only identical model I found was on the spanish website bicinova.blogspot. The bicycle has practically the same components and the author also refers to the 2nd half of the 1990s.
The bike is still in perfect condition, just like it came out of the shop. The frame is built with Columbus Gara tubes and the group on it is Campagnolo Avanti, at the time the cheapest group of Campagnolo and produced between 1995 and 1998.
The drinking bottles are also from Look, but new. The design matches perfectly with the colors of the frame.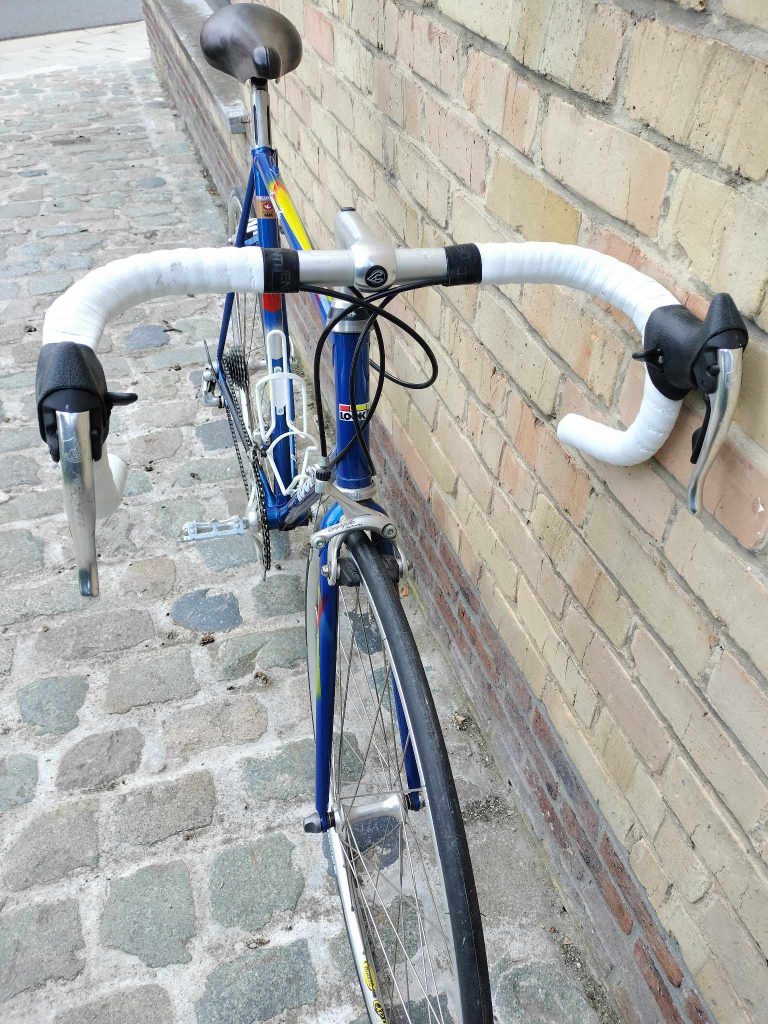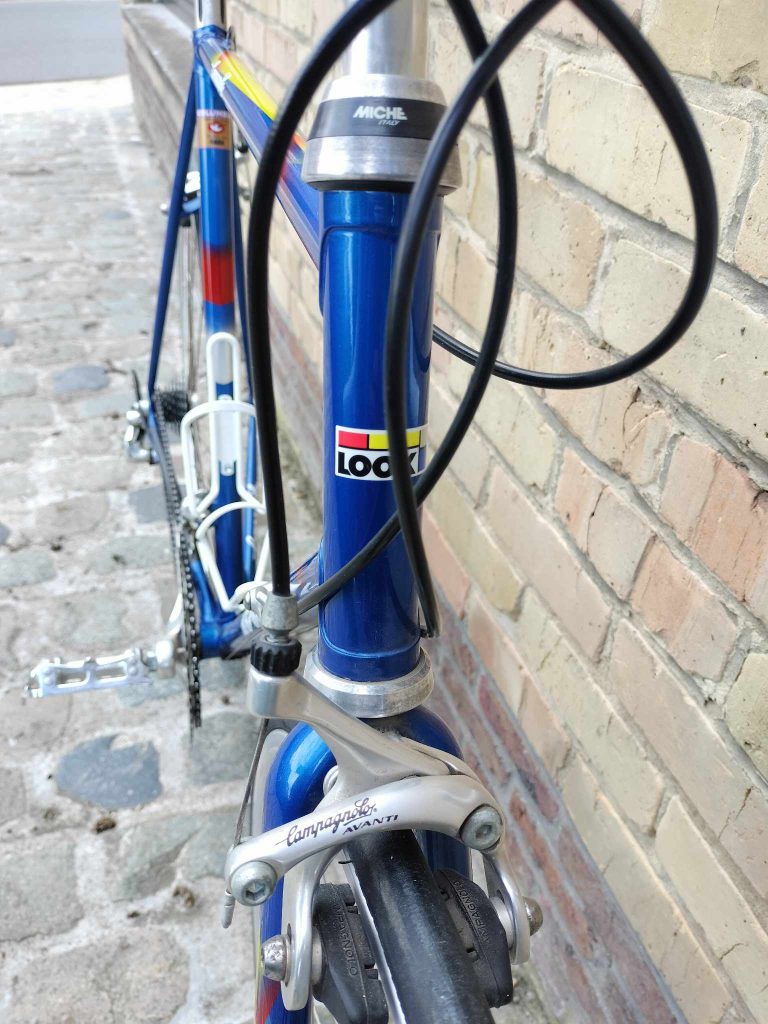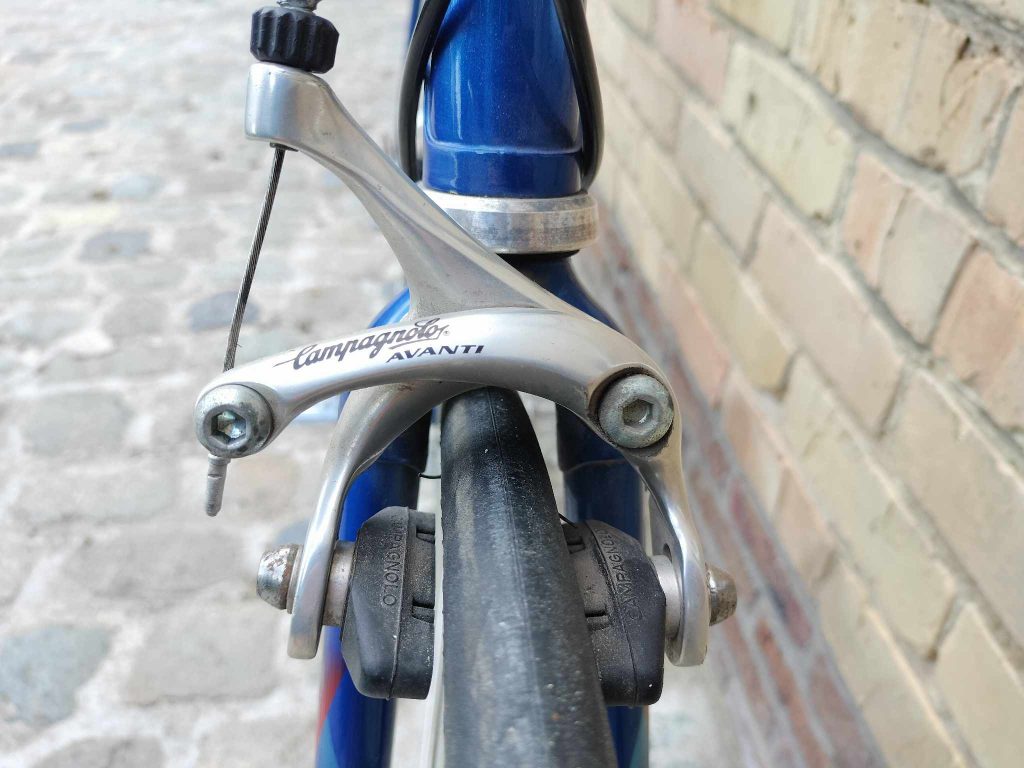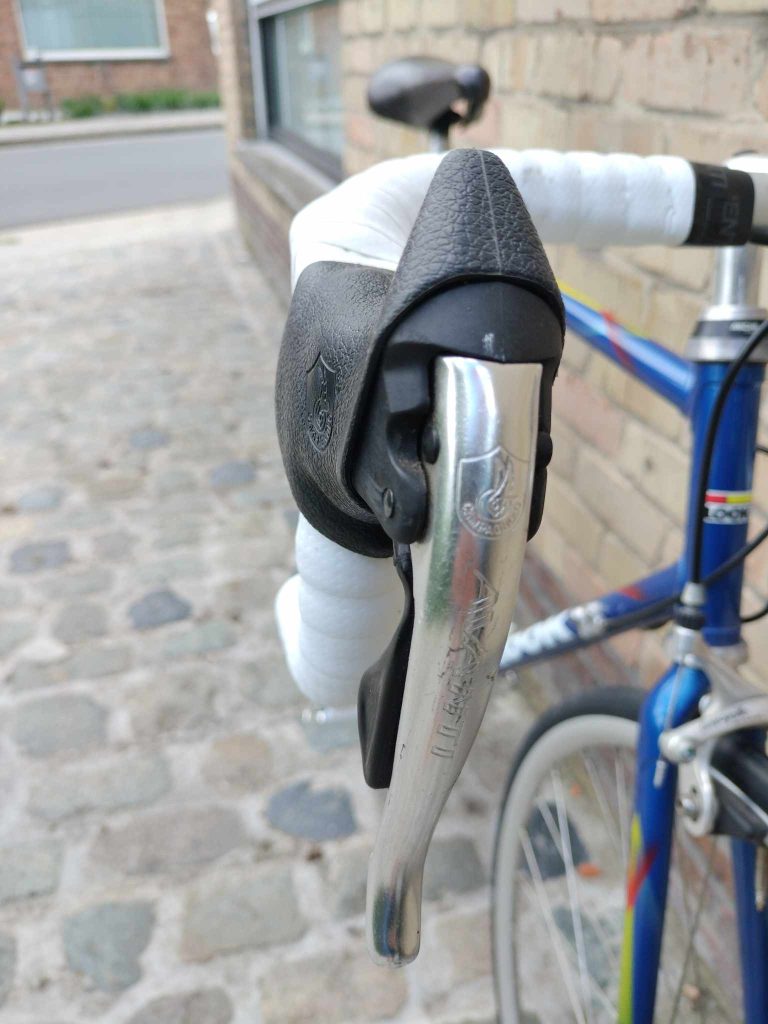 Components
frame: built with Columbus Gara tubes
Shifters: Campagnolo Avanti
Brake calipers Campagnolo Avanti
Front Derailleur: Campagnolo Avanti
Rear derailleur: Campagnolo Avanti
Stem: Cinelli XA
Handlebar: Cinelli Campione del Mondo
Headset: Miche Primato
Crankset: Campagnolo Avanti
Quick release: Campagnolo Avanti
Saddle: Arius Gran Carrera Special
Seatpost: Sakae Ringyo Laprade
Hubs Campagnolo Avanti
Rims: Mavic CPX 11
Below you will find some more photos of the Look KG 233 road bike