A while ago, during our summer vacation in Provence, we visited the small village Pernes Les Fontaines in France and to our surprise came across a cycling museum there, of course I was unstoppable and the result was that I more or less obliged the whole family to also take a look at this beautiful museum.
I haven't been able to transfer the love for vintage racing bikes to them yet, but I still have plenty of time for that.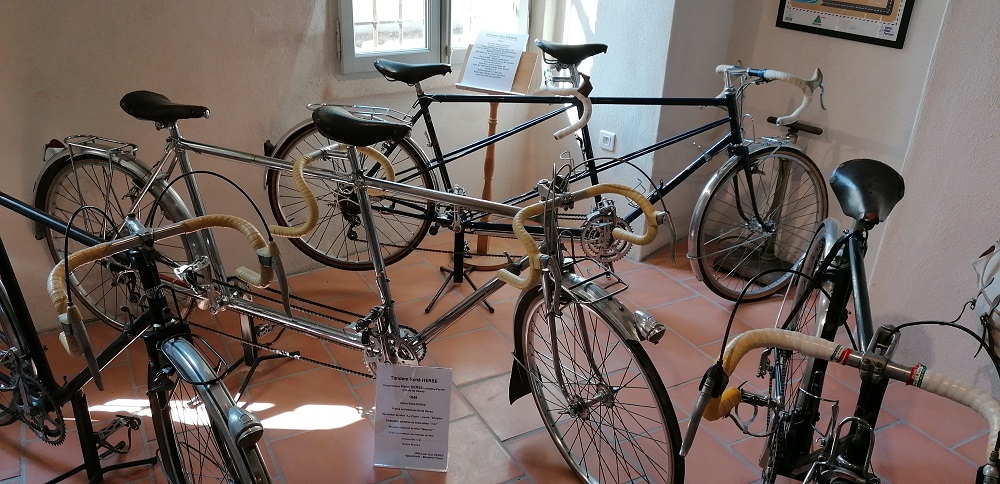 The museum is called Musée Comtadin du cycle and is located in a historic hotel from the 16th century. Admission was (then) free and you will find an overview of the history of the bicycle from the mid-19th century, starting with Pierre Michaux's velocipède from 1869 and ending with a carbon time trial bicycle.
There is a large collection of randonneuses, especially from the 1960s when they were fashionable, of tandems with the showpiece of the 1899 Cottereau tandem and of racing bicycles from the historic French brands that once won the Tour de France dominated such as Thomann, Helyett, Lejeune, Peugeot, Mercier and Gitane.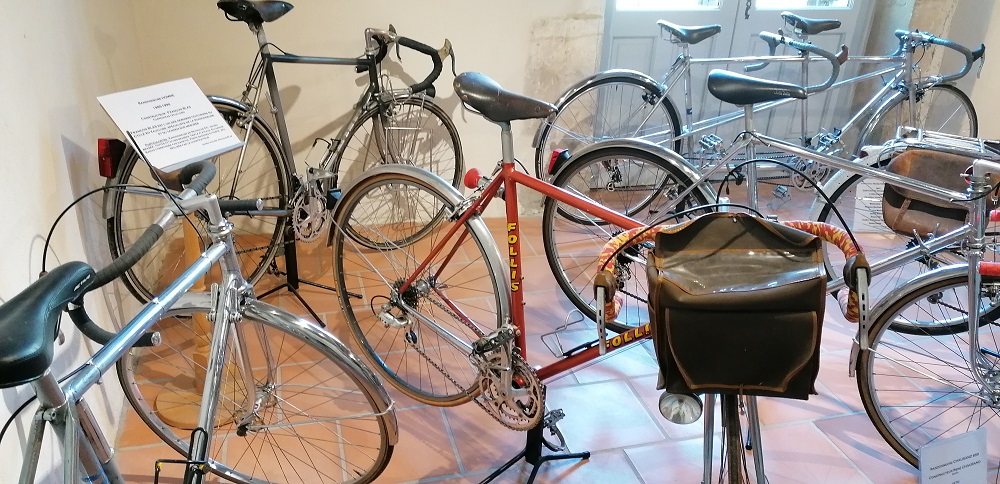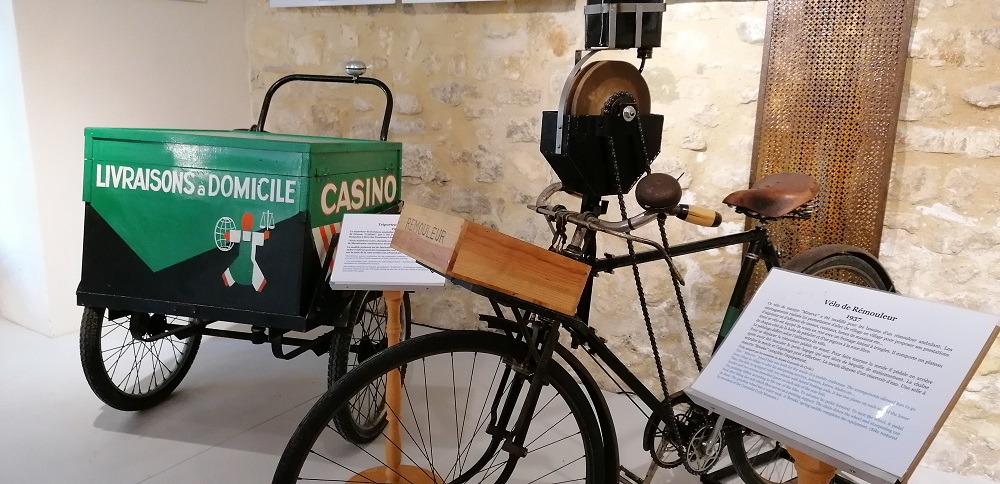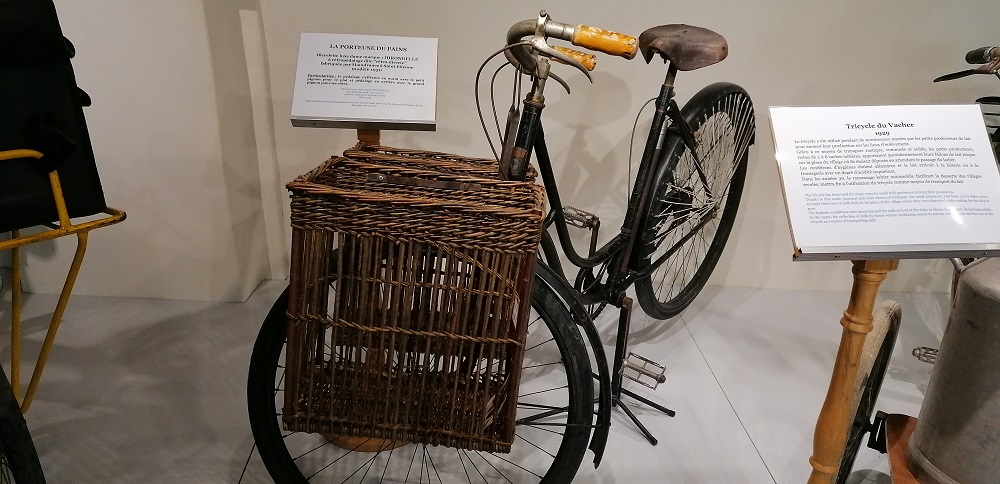 Of course there are also Italian racing bicycles such as Colnago, Bianchi, Pinarello, De Rosa, and so on. You will also find a nice range of inventions in the field of brakes and derailleurs.
If you are on holiday in Provence near Mont Ventoux, you should definitely take a detour to visit this museum, it is best to check the opening hours on the website because the museum is not always open.
Practical information
The Musee Comtadin Du Cycle museum is located in l'Hotel de Cheylus – Place de la Juiverie 23 in Pernes Les Fontaines (link google maps)
Free access
Website Musée Du Cycle > www.museeducycle.fr