I happened to be able to take over this racing bike from an ex colleague who got it from someone who had it in the garage for over 30 years and that could be seen by the rust on the unpainted parts, especially on the front fork.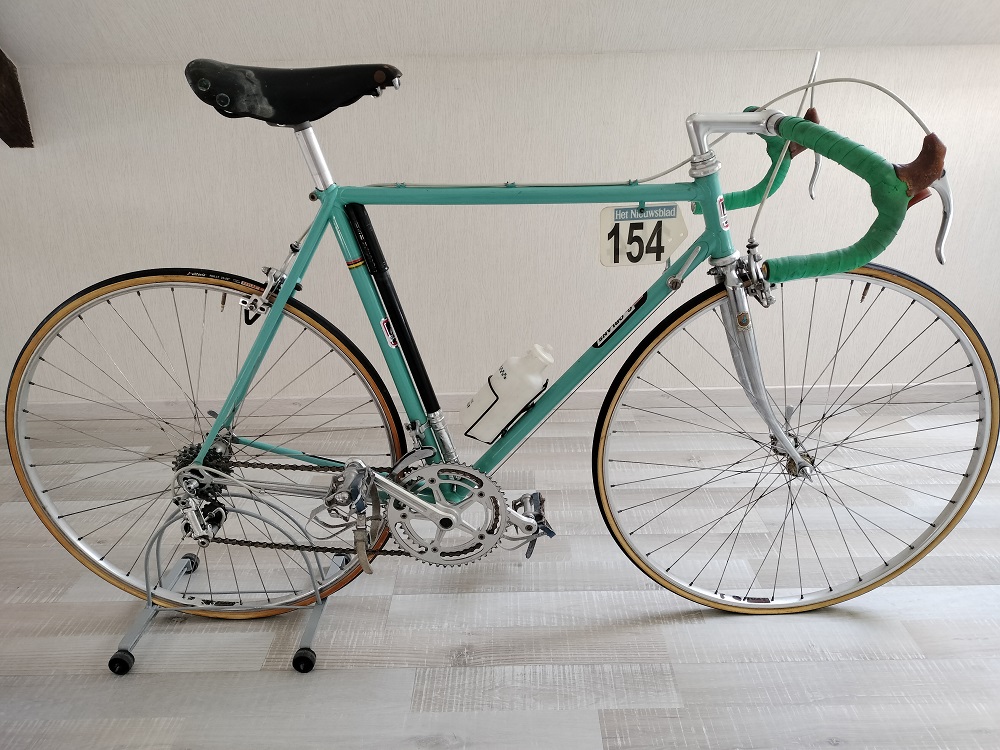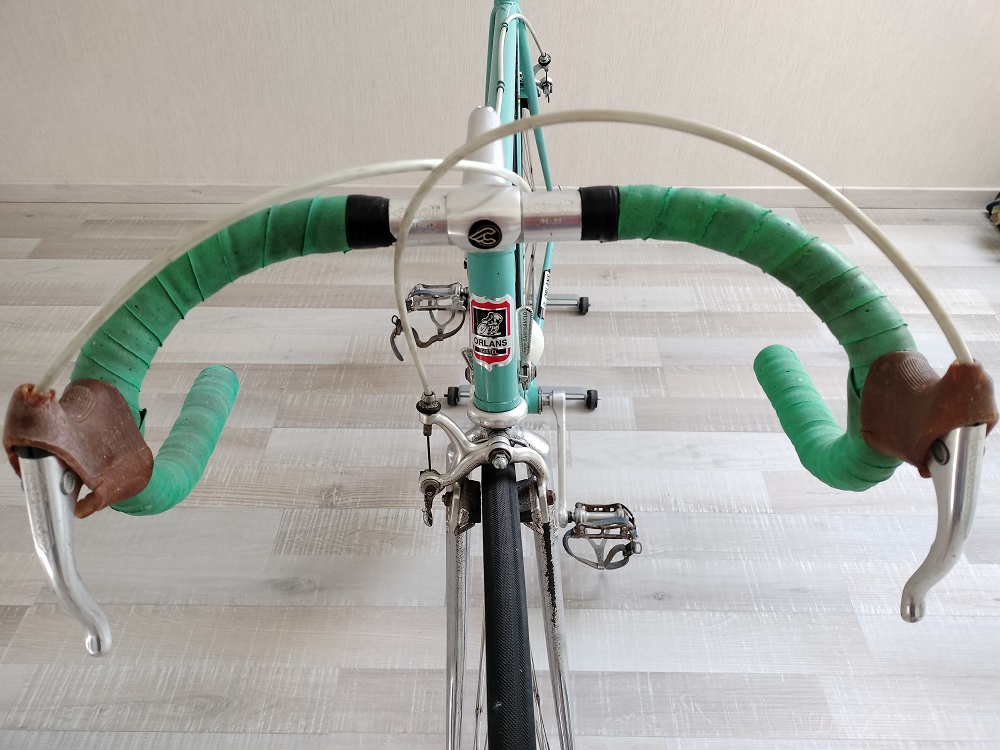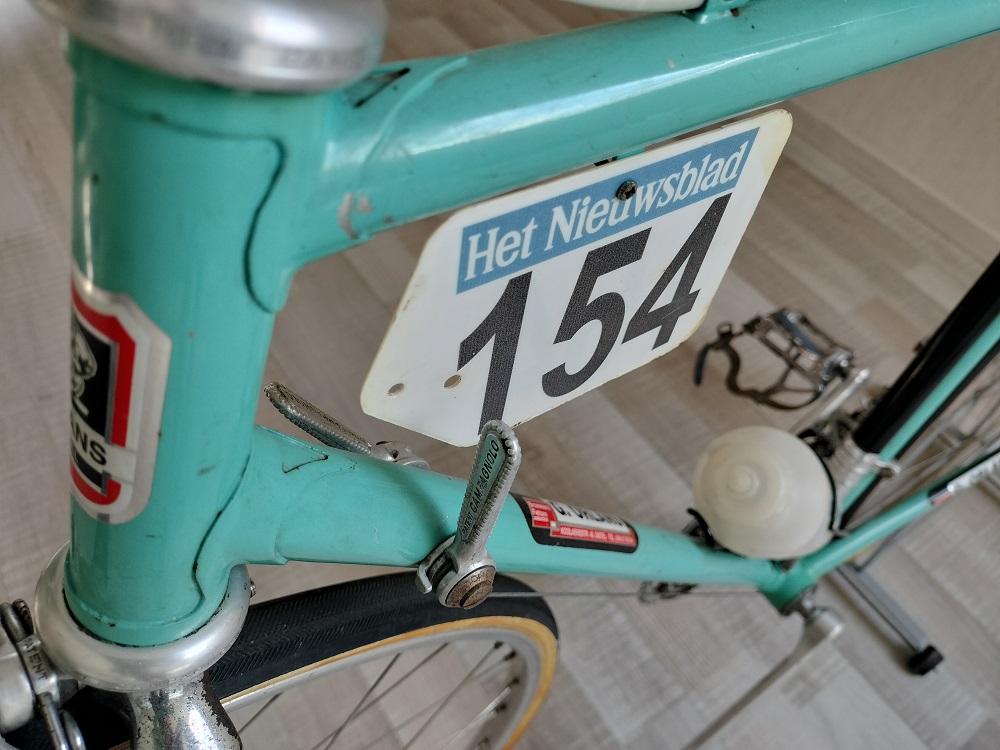 Unfortunately a lot of stubborn rust has remained on the front fork but that is part of a used bike that has stood the test of time.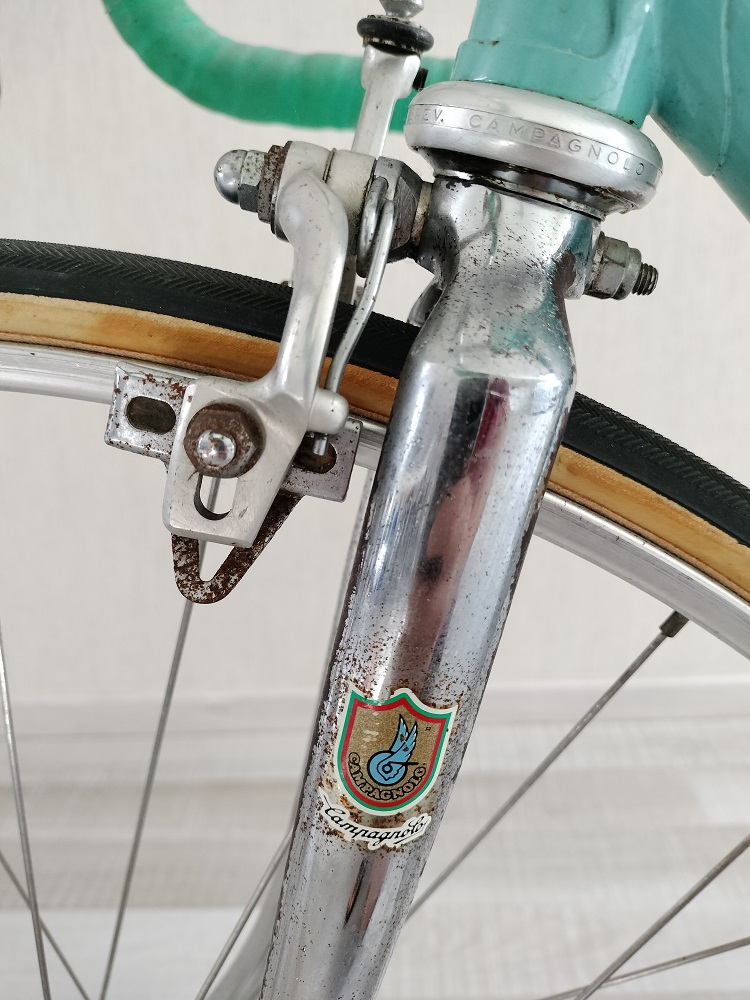 The bicycle probably dates from the late 1970s - early 1980s, judging by the components on it. Based on the celeste green color you would think from a distance that it is a Bianchi bicycle, but nothing could be further from the truth. The bicycle comes from Gaston Orlans Gistel, in West Flanders.
Below you can see the Campagnolo Nuovo Record group in the catalog of 1974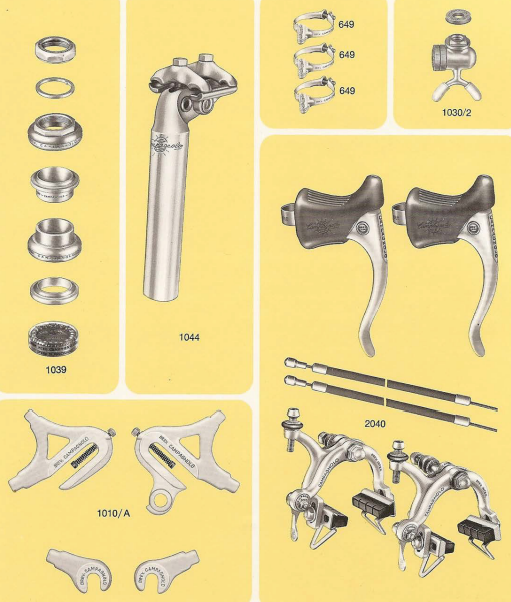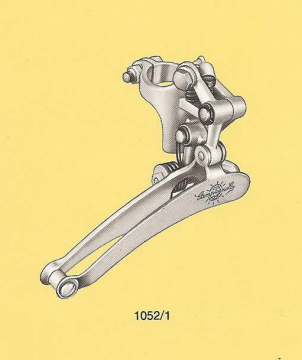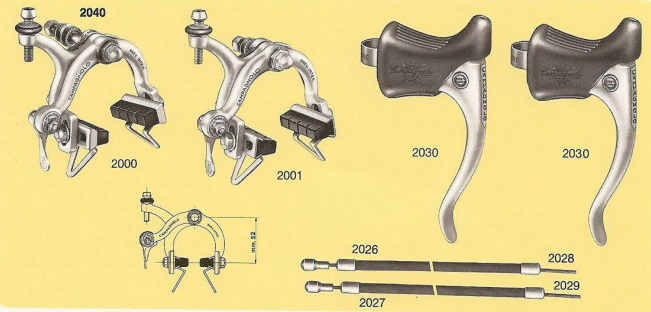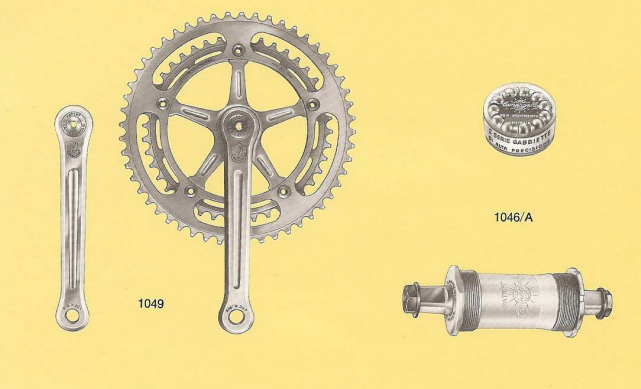 Gaston Orlans and the collaboration with Vaneenooghe from Ruiselede
The bicycle shop has long since closed and there is not much information about Gaston Orlans. Fortunately, there are still the facebook groups for lovers of vintage steel racing bikes that could provide me with the necessary information.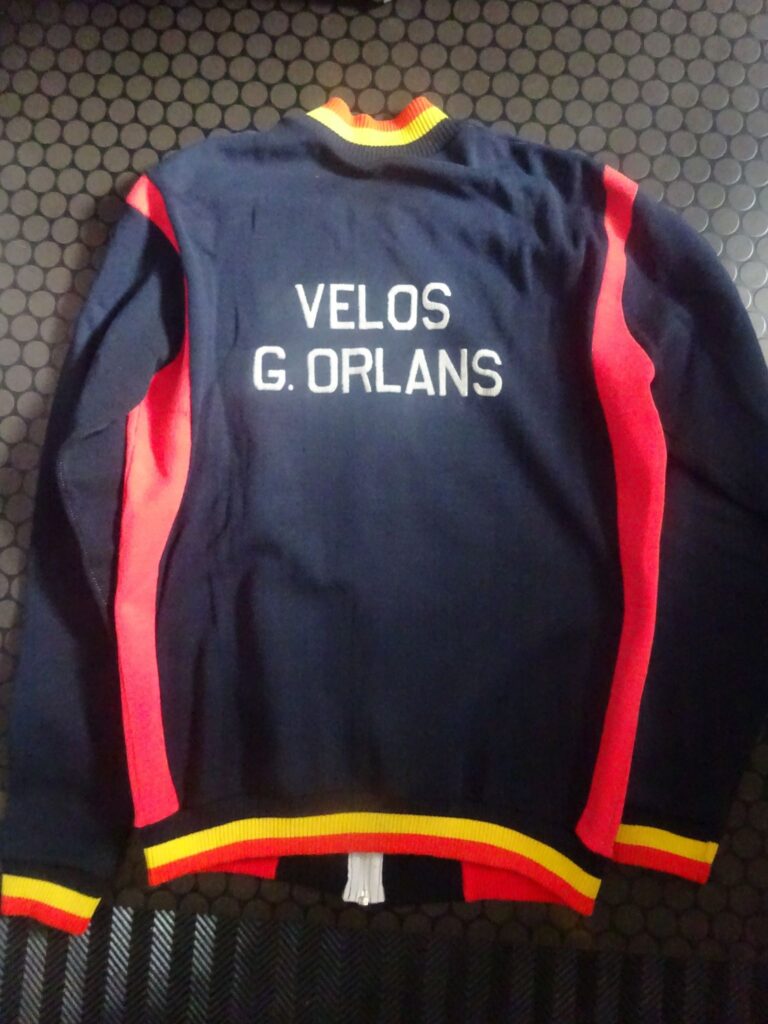 Gaston Orlans was an excellent craftsman who supplied frames to Vaneenooghe and therefore also indirectly to Kessels from Ostend. Indeed the well-known Vaneenooghe and Kessels who also made the bicycles for the cannibal Eddy Merckx. Orlans was reportedly one of Merckx's favorite mechanics. He also made the bicycle luggage racks for the most important cycling teams between 1975 and 1980.
If you have more information about this craftsman, you can always send me a message.
Pay particular attention to the spokes, which are secured where they meet with fine copper wire twisted around the node and then soldered in place. This was often done to give more stiffness to the wheels and was especially common with track bikes.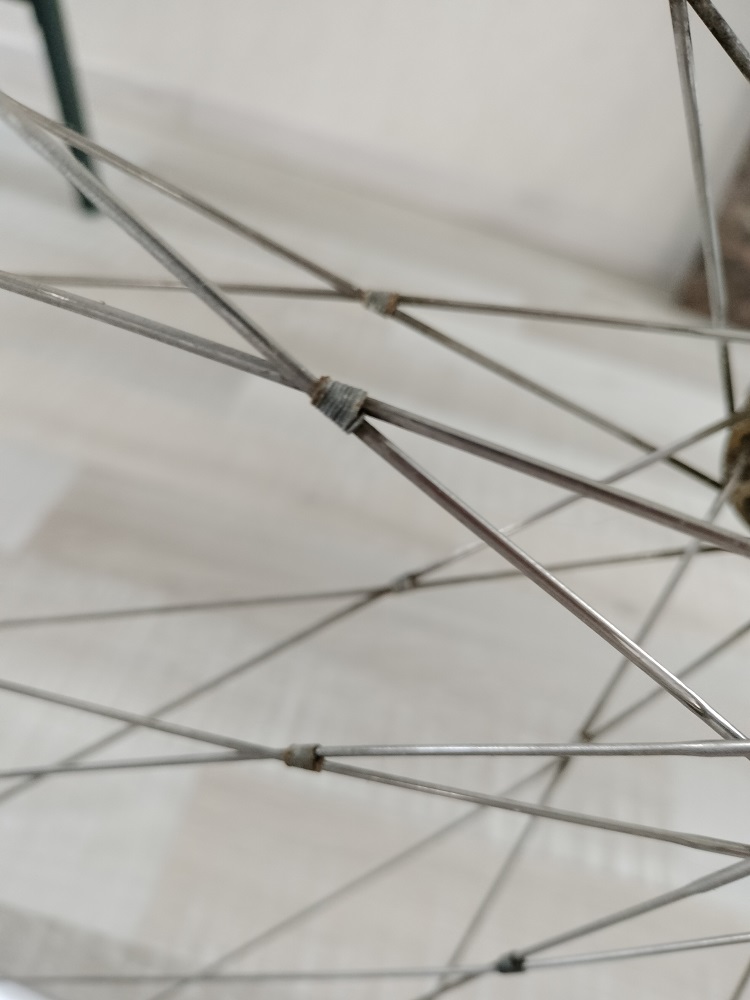 Components
frame: ??
Brake levers Campagnolo Nuovo Record
Brake calipers Campagnolo Nuovo Record
Levers Campagnolo Nuovo Record
rear and frontderailleur Campagnolo Nuovo Record
Crankset: Campagnolo Nuovo Record
sprocket wheels: Campagnolo Nuovo Record
Hubs Campagnolo Nuovo Record
Rims: Ambrosio Synthesis
Headset: Campagnolo Nuovo Record
Stem: Cinelli 1R
Handlebar: Cinelli Criterium 65-40
Saddle: Brooks
Seatpost: Campagnolo Nuovo Record
Pedals Campagnolo Nuovo Record
See more photos below