During my city trip to Berlin I mentioned Cicli Berlinetta as one of the places to visit for vintage racing bikes. For me, this is truly the mecca for every enthusiast and/or collector of vintage racing bikes.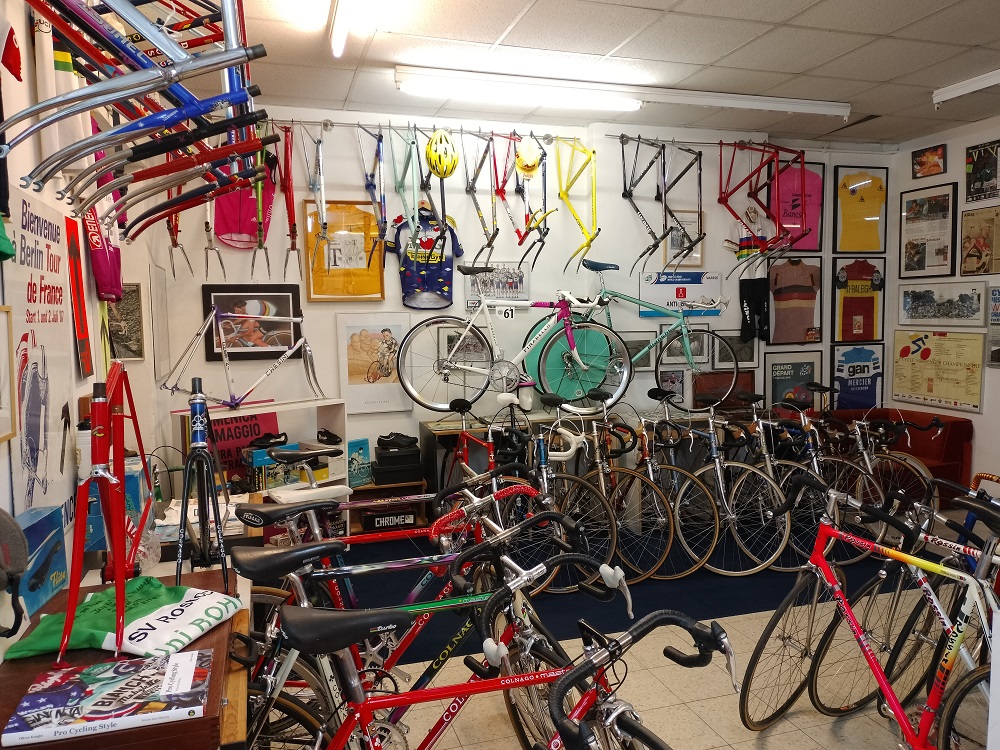 The range of Italian gems is truly unique and a feast for the eyes, I could have spent hours there and this not only because of the beautiful unique offer but also because of the presence of the sympathetic owner Dustin who has been running this unique store since 2005 and who talks with a lot of passion and love about his collection and shop. Dustin is Canadian by origin but has been living in Berlin since 2004 and besides owning this shop he is also an avid cyclist.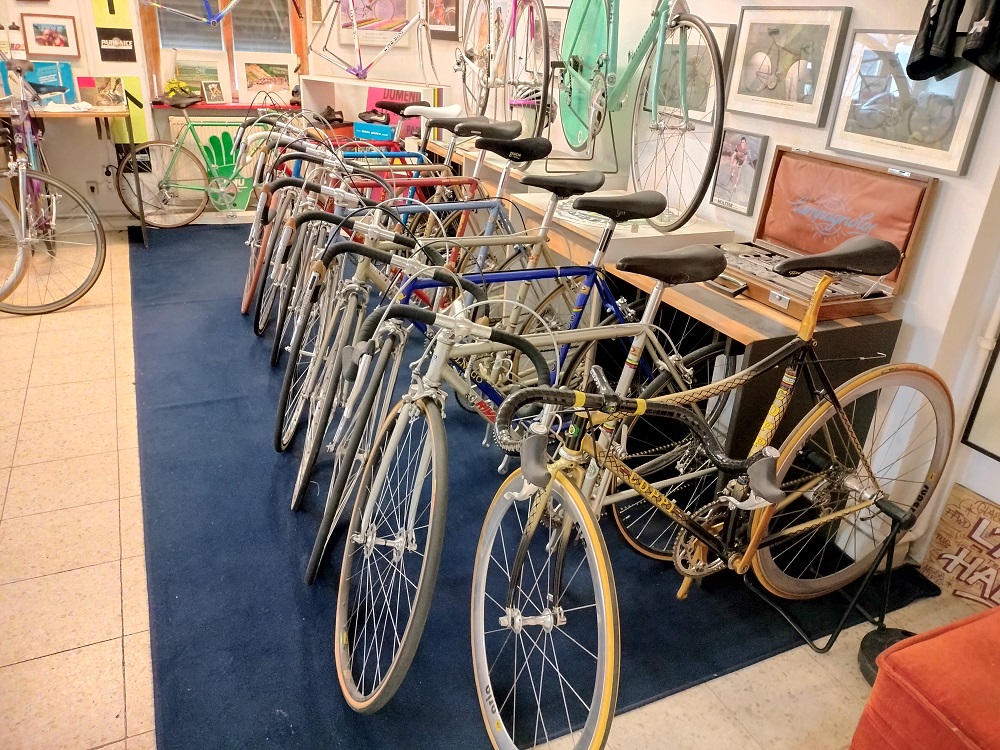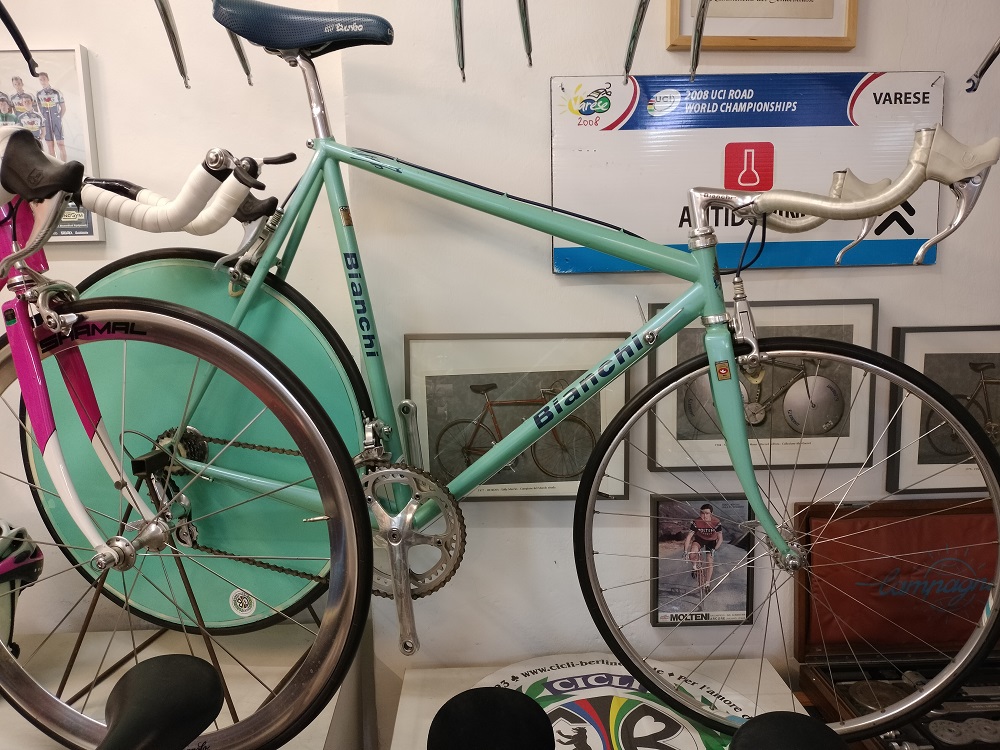 The racing bikes that you see for sale in the shop are all gems and bicycles from the best Italian frame builders, such as Colnago, Bianchi, Pinarello, Chesini, Paletti, Rossin, Moser, but also lesser-known brands such as Simonata, Sannino , Ronzato, Gianni Motta, and so on.
When I visited the shop there were also some Pinarello bicycles from Erik Zabel when he rode for the German Telekom. By the way, Zabel is a friend of Dustin and visits regularly. In addition to racing bikes, you will also find time trial bikes and many parts such as derailleurs, caps, jerseys, frames, and so on.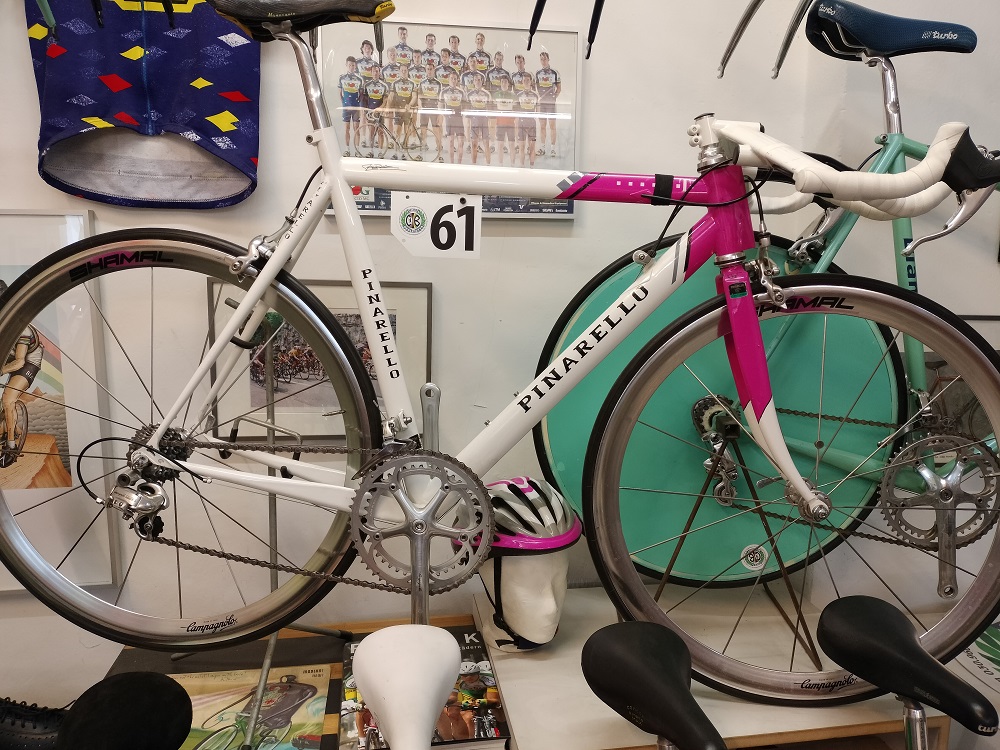 Not everything that hangs on the walls or can be seen in the store is for sale, but a lot is. If you can't find it in the shop, you can find it in the webshop. Dustin has also released his own clothing line in the form of caps and cycling jerseys.
Cicli Berlinetta a concept
Cicli Berlinetta has since become a household name and collectors from all over the world know how to reach the store. Dustin therefore has an international clientele that contacts him for a missing part or to restore a vintage racing bike that they have found.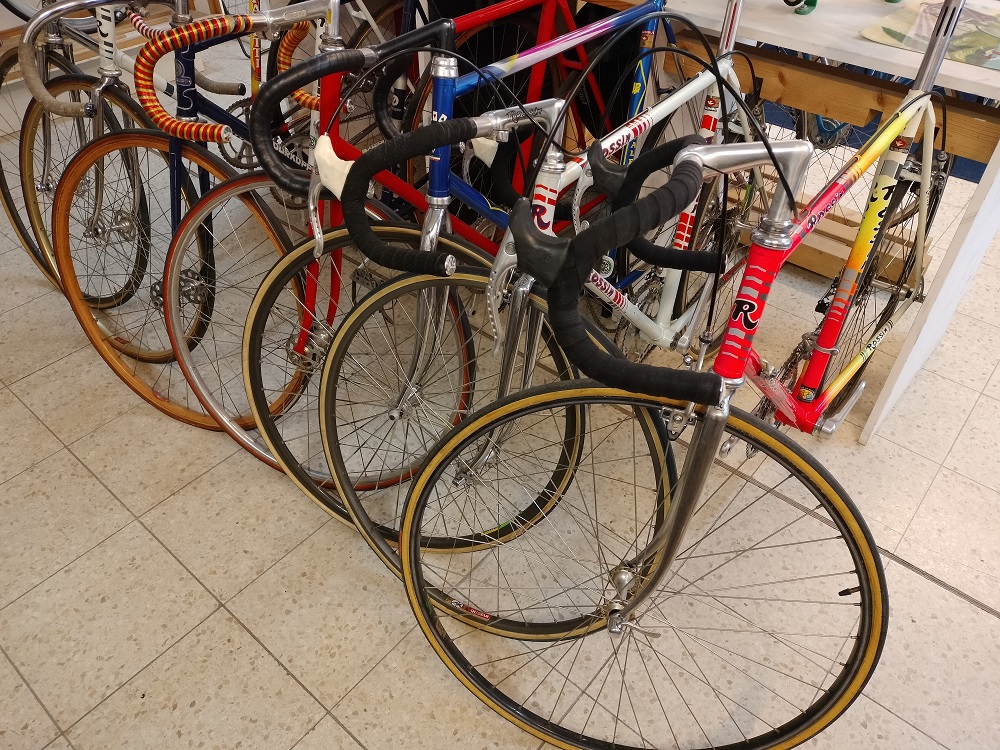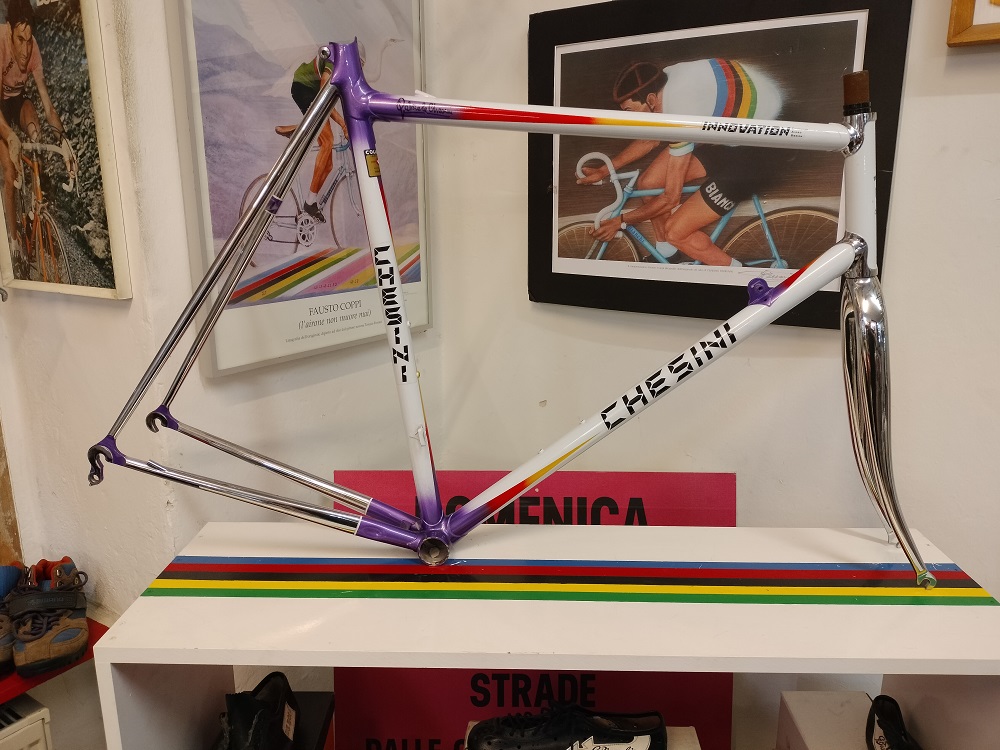 You can also contact Cicli Berlinetta for a workshop maintenance and repair of vintage racing bikes as well as for minor repairs to your own bicycle.
Practical information
Cicli Berlinetta is located at Schönflieβerstrasse 19, 10439 Berlin.
The shop is open from 10.00 to 18.00 on Wednesday to Friday and from 12.00 to 18.00 on Saturday
You can find more info on the website cicli-berlinetta.com
Are you in Berlin the you definitely should visit this shop
Below you will find some more photos of the beautiful collection. Unfortunately, when I was there, work was underway on the facade and it was under scaffolding, so I was unable to take a nice picture of the shop window.