The bicycle in the spotlight is an Eddy Merckx Corsa as used in 1991 by the professional team Weinmann-Eddy Merckx, but the Corsa Extra model. The Corsa is assembled with Columbus SL tubes, in contrast to the Corsa Extra, which is assembled with Columbus SLX tubes, the top product at the time.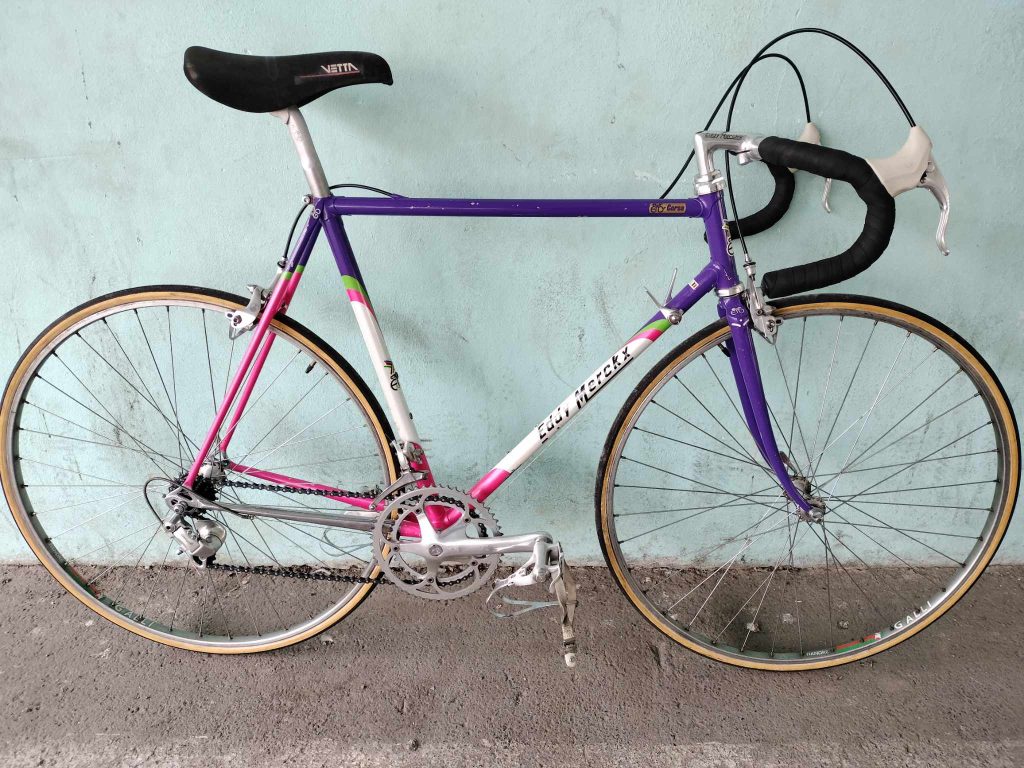 In 1991, the bicycle brand Eddy Merckx was co-sponsor of the Weinmann team for which Thomas Wegmuller, Wilfried Nelissen, Rolf Jarman, Peter Farazijn and Carlo Bomans, among others, rode. The colors are typical for the team and every collector of Eddy Merckx bicycles recognizes this model from afar.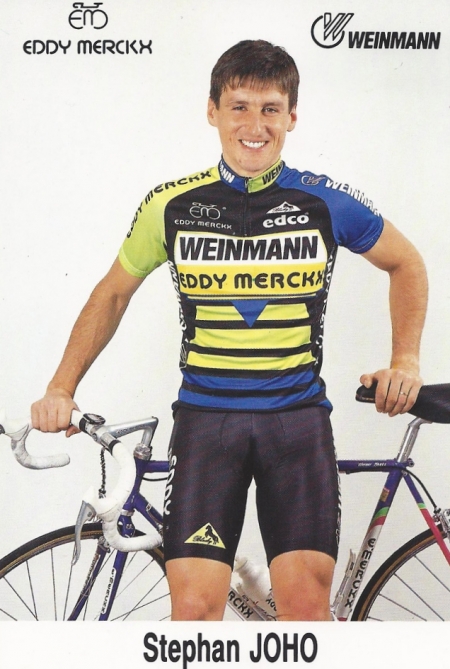 This Eddy Merckx Corsa is mounted with a Campagnolo Athena group 1st generation, released in 1988.
Also note the pantographed stem!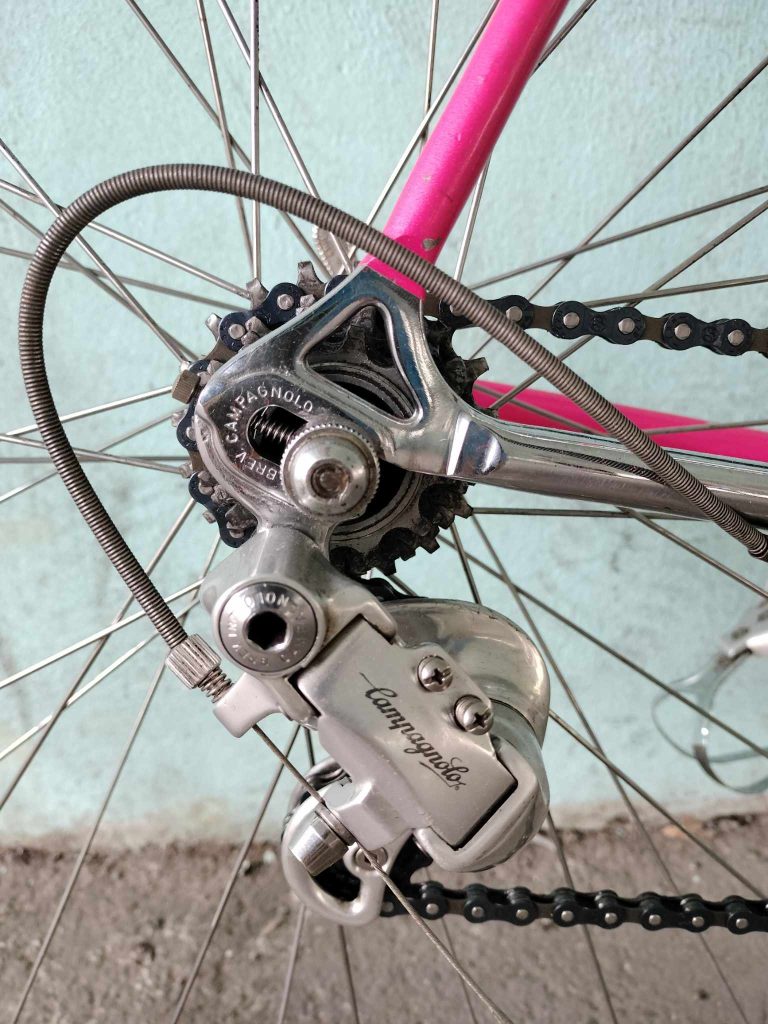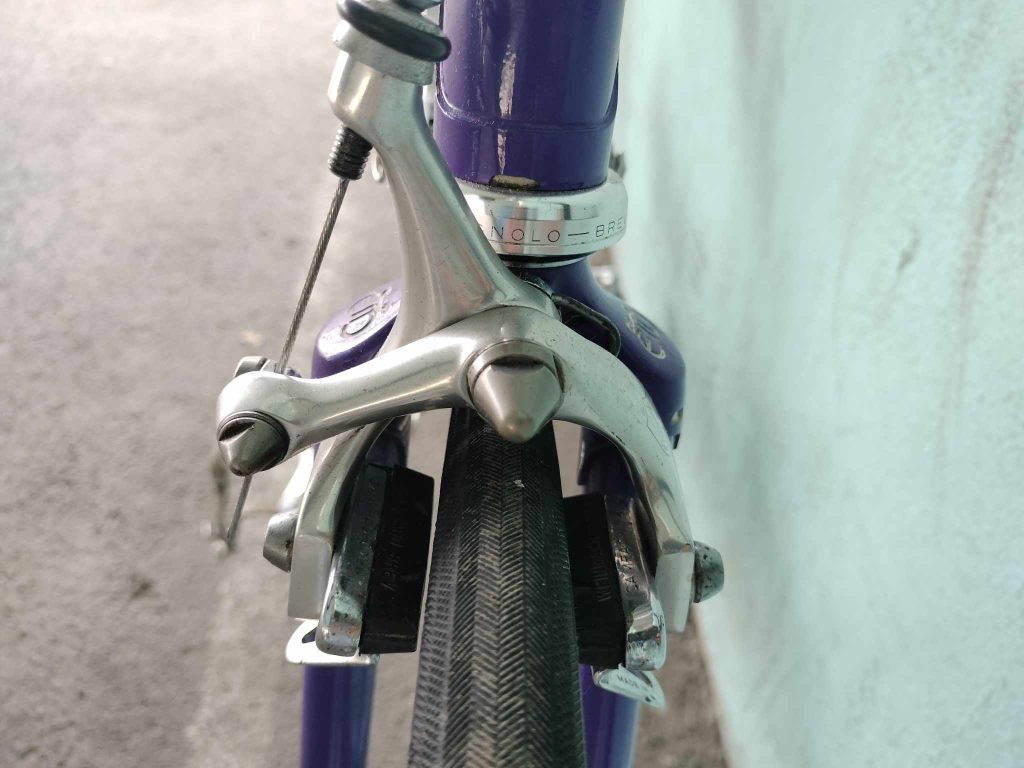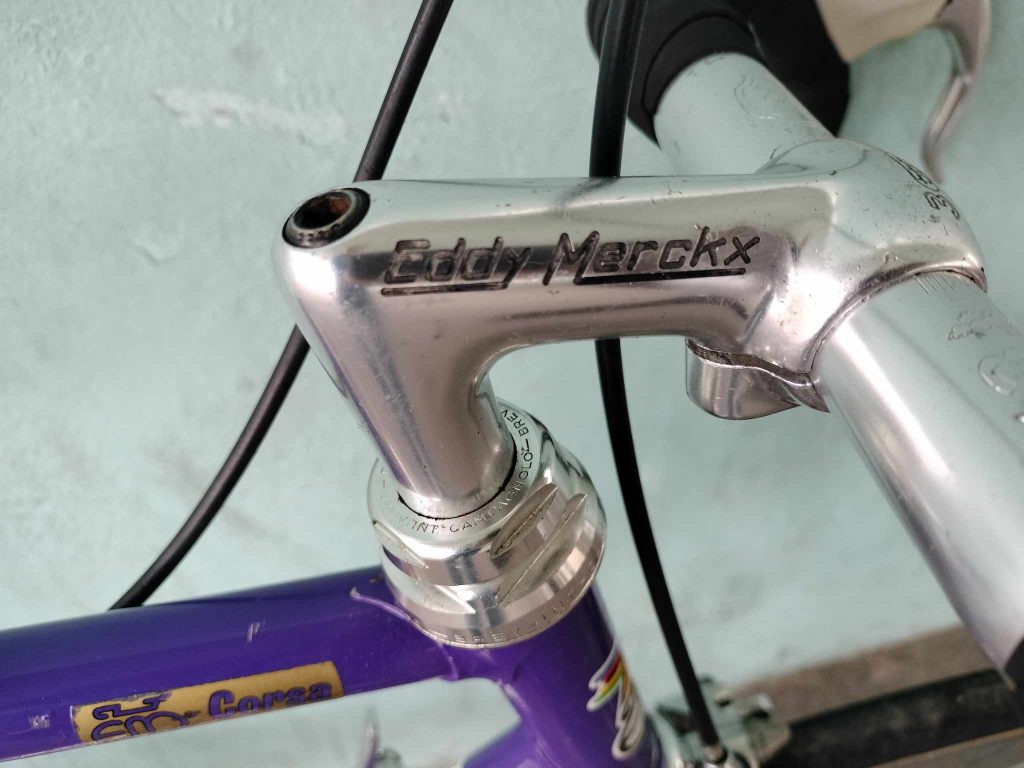 Components
frame: constructed with Columbus SL tubes and Campagnolo pads
Shifters: Campagnolo Athena
Brake calipers Campagnolo Athena
Front Derailleur: Campagnolo Athena
Rear derailleur: Campagnolo Athena
Stem: 3ttt
Handlebar:
Headset: Campagnolo Athena
Crankset: Campagnolo Athena
Quick release: Campagnolo Athena
Saddle: Vetta
Seatpost: Campagnolo Athena
Hubs Campagnolo Athena
Rims: Galli Fiandre
Below you will find some more photos of the Eddy Merckx Corsa Team Eddy Merckx – Weinmann