The racing bike in the spotlight this time is a Motobécane from the late 1970s. The model is presumably a C4, a model that was very popular in France and Belgium in the 1970s and 1980s.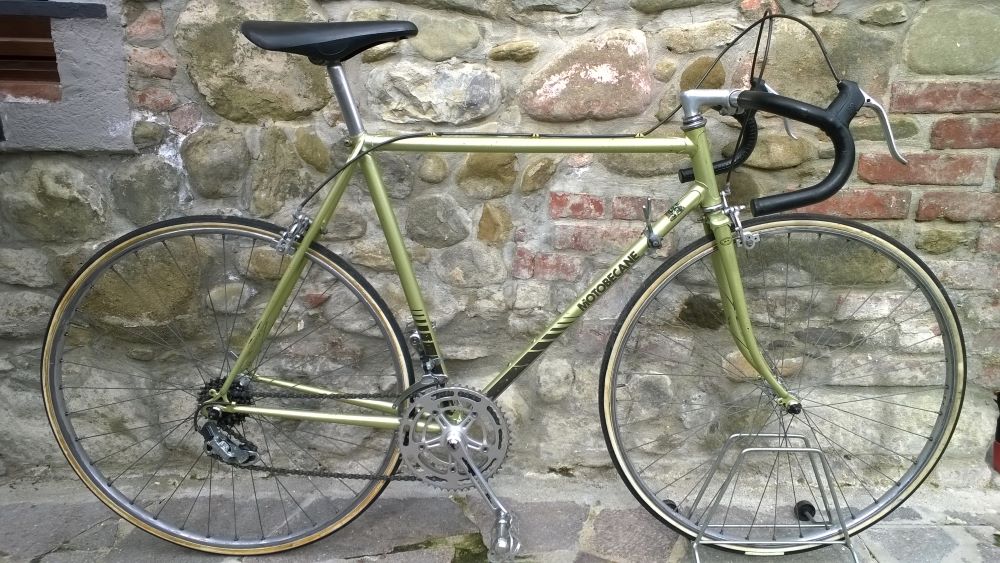 Motobécane was a very popular bicycle and moped brand from France that went bankrupt in 1984 and was bought by Yamaha. With the acquisition, the name was changed from Motobécane to MBK.
Motobécane sponsored, among other things, the popular cycling team BIC from 1969 to 1974, with which Jacques Anquetil rode in the last years of his career. The Dutchman Jan Janssen was also part of this team.
Afterwards, the professional teams La Redoute Motobécane also rode Motobécane bicycles, the Lotto Super Club in 1990 and the Cofidis team of Frank Vandenbroucke on MBK bicycles.
Mass production of the sporty models
Like the Peugeot bikes, these racing bikes were made in large numbers with popular, inexpensive components. Ideal for the amateur or sporty cyclist, but not comparable to the professional racing bikes that the professional team La redoute Motobécane rode at the end of the 1970s.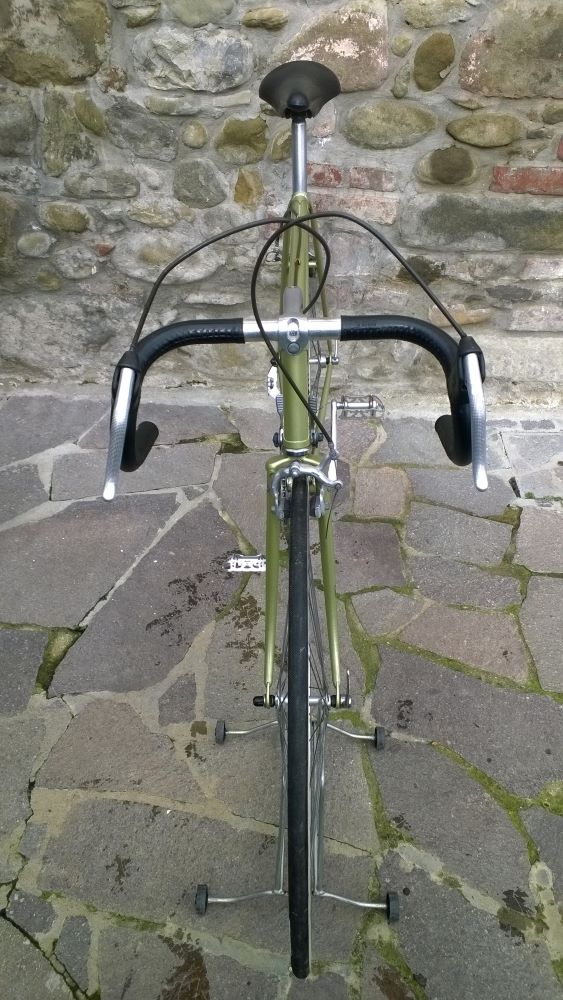 This racing bike is a mix of components: Maillard, Weinmann, Ava, San Marco, ... The frame is built with the very popular Reynolds 531 tubes that guaranteed a very good price - quality ratio.
Striking is the typical bar tape that consists of practically 1 piece and on which Motobécane had a patent in collaboration with Hutchinson. Also note the Ava stem which was not full but with a cut. Whether this is for aesthetic reasons is not clear to me, but I do know that the stem was a weak point there and caused many fractures.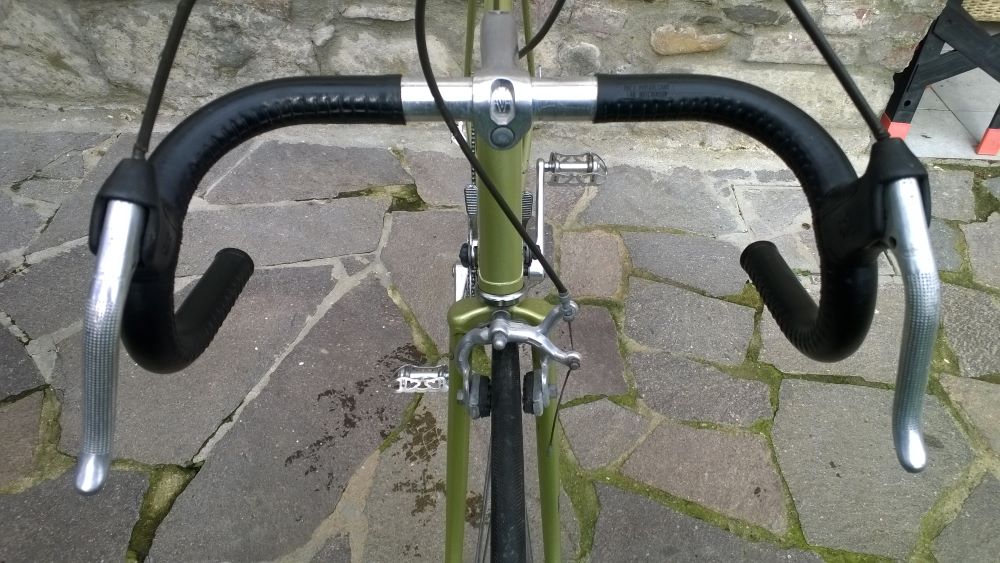 Motobécane was also known, just like Peugeot, to put its name on parts such as the crankset, seatpost, front fork, ... This is also the case with this model.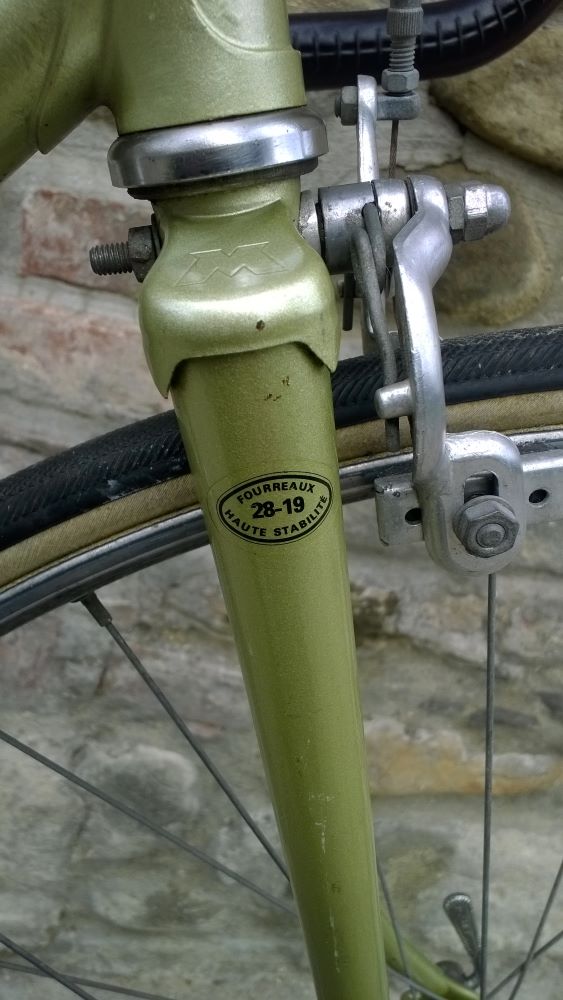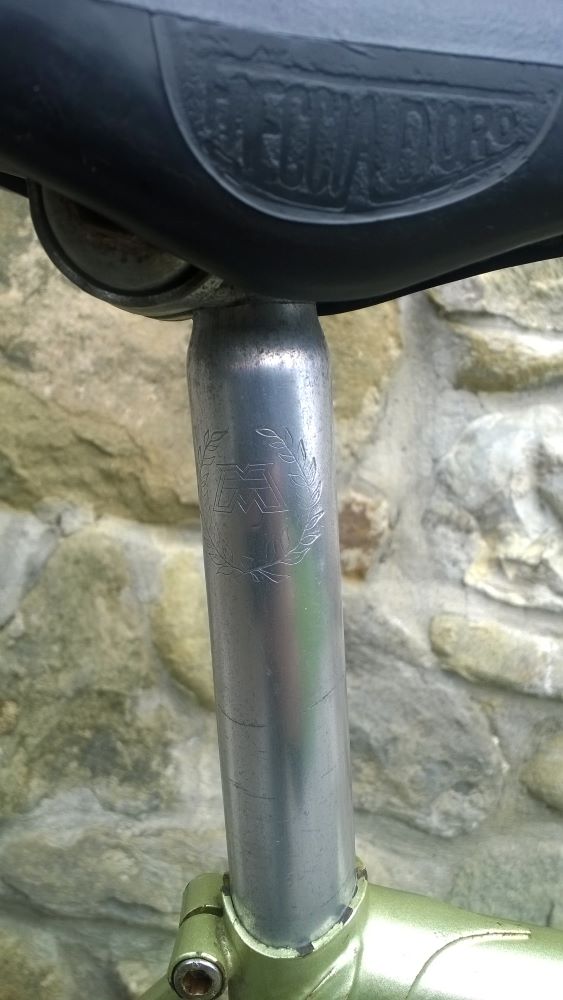 Below you will find the list of components
Components
frame: built with Reynolds 531 tubes
Brake levers Weinmann 500
Brake calipers Weinmann 500
Levers Sachs Huret
Front Derailleur: Sachs Huret
Rear derailleur: Sachs Huret
Pedals
Stem: AVA
Handlebar: AVA
Quick release: Atom Maillard
Saddle: San Marco Frecciadoro
Wheels and hubs: Record rims with Atom Maillard hubs
Below you will find some more pictures of the Motobécane