Anyone who talks about cycling in the 90s cannot ignore the numerous successes of the Italian cyclist Gianni Bugno, also nicknamed the lizard.
His honors list includes 2 times world champion (1991 and 1992), 2 times Italian champion (1991 and 1995), 2 classics: Milan Sanremo (1990), Ronde Van Vlaanderen (1994), 1 Classica San Sebastian (1991) and 1 Giro d'Italia (1990).
In the Giro d'Italia that he won, he rode from start to finish in the pink jersey, unique.
In addition, he was also 1 time 2nd (1991) and 1 time 3rd (1992) in the Tour de France, each time after Miguel Indurain.
In 1990 he won the final classification in the UCI World Cup, Bugno was therefore a very versatile winner.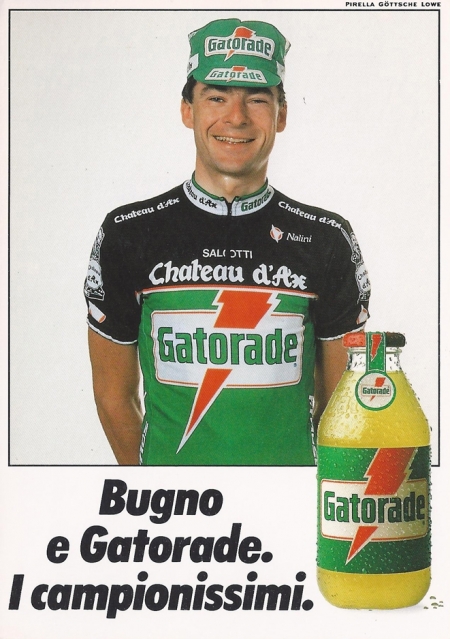 Suspension due to doping
There is also a dark side to his successful career: in 1994, after the Coppa Agostini, he was caught on a much too high level of caffeineine which earned him a 2-year suspension, later reduced by the UCI to just 3 months.
Gianni Bugno sloot zijn loopbaan af in 1998.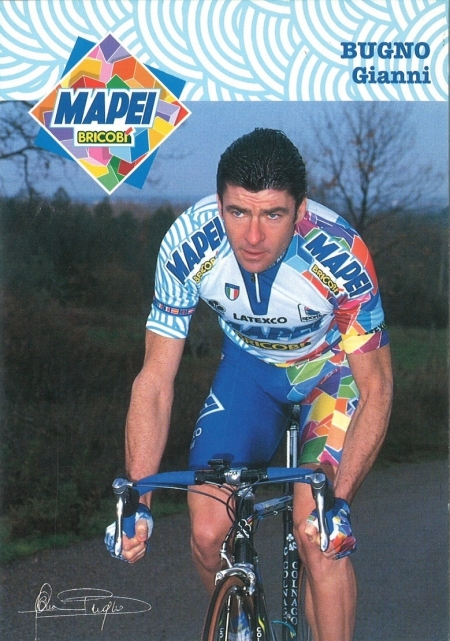 In the peloton, Bugno was known as a very friendly, humble colleague with a very introverted character. No boasting after a win, but respect for his colleagues and an attempt to minimize his success.
A new career as a helicopter pilot
After his career, Bugno hung up the bike never to take it out for a ride again. He has also never looked back at his numerous victories, nor reread an interview and when he appears on TV he turns it off. If you ask Bugno why, he always says that his life as a cyclist belongs to the past and he has no need to be reminded of that.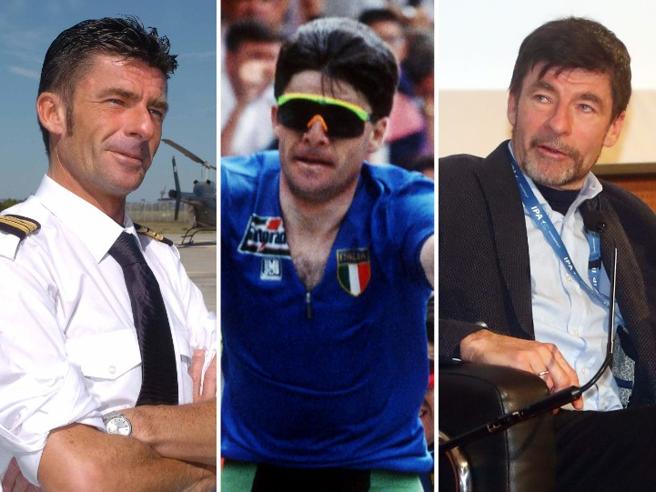 Ever since he was a child, he shunned all interest. He hid his first trophy and medals in a plastic bag so the neighbors couldn't see them when he brought them back after the game.
He says he had to do a lot for his successes and has made the most of his career.
If you ask him why he became a cyclist, it is because he was not qualified to do another job. A strange answer for a hard job as a cyclist where motivation is so important.
Bugno did not want to retire after his career and sit on his lazy ass and trained as a helicopter pilot, which he did with great love. All the more so because this fits perfectly with his introverted character. He prefers to be alone without people around him.
Unfortunately, in 2020 he became unwell during a helicopter flight, so his pilot's license was not extended and he is now preparing for his 3rd career. Bugno does not look back and does not mourn the loss of this 2nd job.
As a new job, he wants to assist athletes who end up in the black hole after their career and help them to build a new career. Something he is working on right now.

Gianni Bugno was certainly a loner in the cycling peloton, not such an easy choice in the hustle and bustle that surrounds cycling. But also in everyday life he is an enigmatic, introverted figure who prefers to be alone. It is therefore not easy to be with Bugno, as witnessed by 2 failed marriages and a few failed relationships.