The vintage bicycle market Stalen Ros (Steel Bike) in Het Kuipke of Ghent, known for the Six Days of Ghent, was organized for the 1st time in the year 2010. Initially still with a small number of exhibitors and visitors, but now it is quite different.
Every year more and more vintage bicycle enthusiasts come to visit the bicycle market to admire the beautiful bicycles, to find the one to complete their collection or to find a derailleur, bicycle brakes, wheelset or other missing element to complete a bicycle from their collection.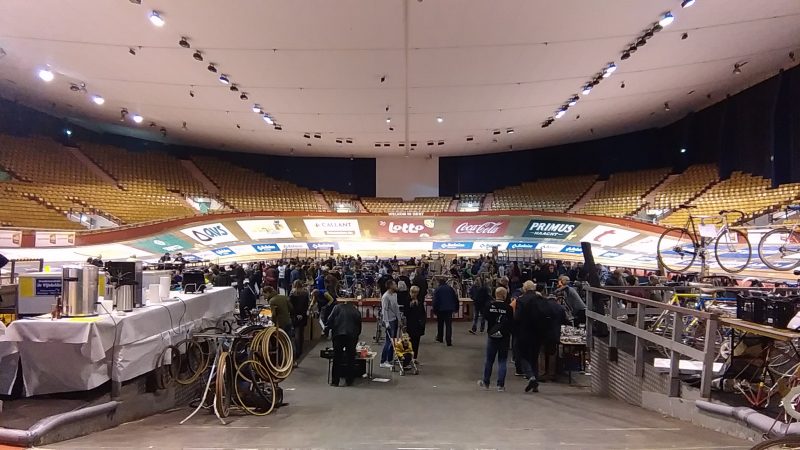 The extensive range of vintage bicycle parts from some exhibitors is really amazing. How do they get so much material, where do they still find it? Even a lot of NOS (New Old School) parts can be found. And it is clearly not newly made material.
It is gradually becoming an International vintage bicycle market with many exhibitors from the Netherlands, France and Germany, in addition to the many Belgians, of course.
Every year there is also an exhibition with a central theme. Subjects that were already on the list are piste rider Patrick Sercu, Flandria bicycles, Mavic, Cinelli and Columbus.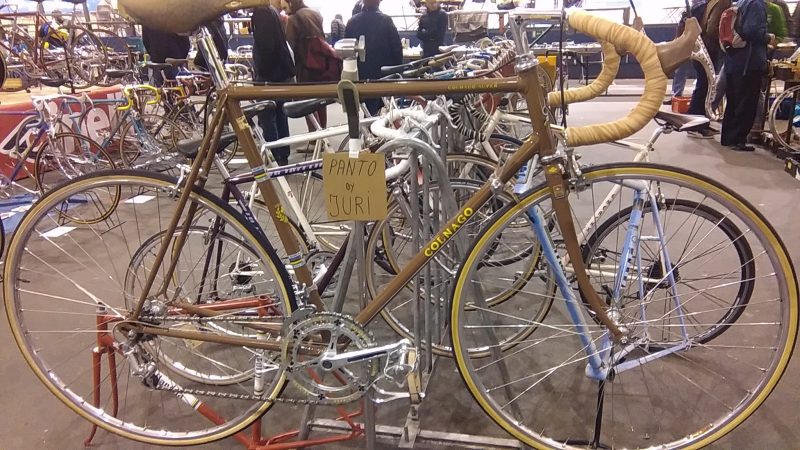 The ideal fair for those looking for a vintage cycling jersey, a vintage racing bike, a book about the past of cycling or simply for those who want to experience the atmosphere of the rich history of cycling.
Here under some pictures of the 8th edition of Stalen Ros Gent