The Champion Mondial A frame was one of the most popular frames from the Dutch bicycle manufacturer Gazelle.
The frame was first produced in 1969 after winning the road cycling world title by Dutch cyclist Harm Ottenbros on August 10, 1969 at Zolder in Belgium.
More information about the history of Gazelle bicycles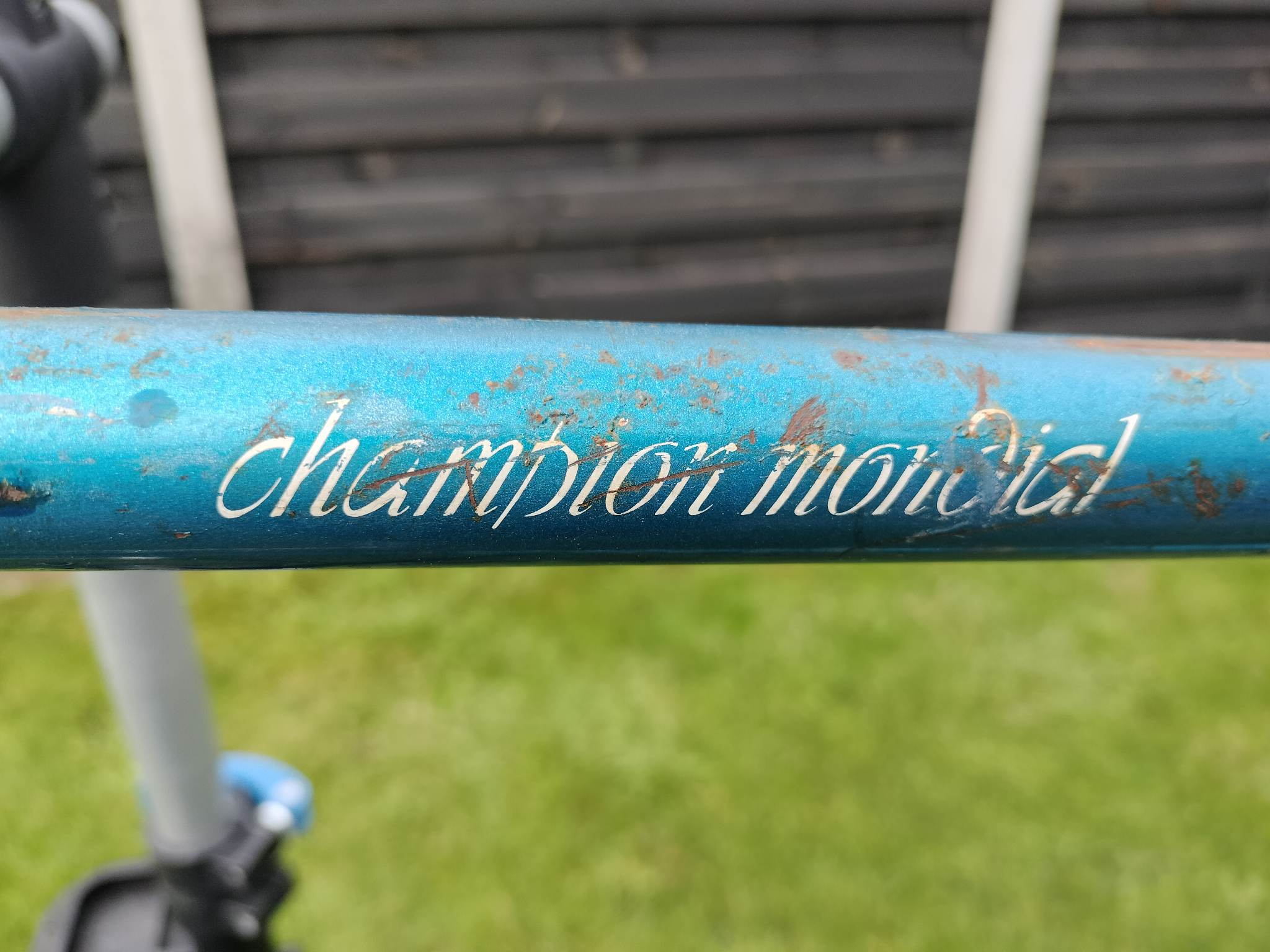 Harm Ottenbros himself has not really broken any pots after this World Cup (and not really before), but with his victory a legendary frame was born: the Champion Mondial. There were different types of:
Gazelle Champion Mondial A-frame
Gazelle Champion Mondial AA-frame
Gazelle Champion Mondial AB-frame
Gazelle Champion Mondial AA-Special
Gazelle Champion Mondial AA-Super
Gazelle Champion Mondial D-frame
Gazelle Champion Mondial Criterium
Gazelle Champion Mondial Special
Gazelle Champion Mondial Exception
Gazelle Champion Mondial Team
Gazelle Champion Mondial Team Plus
Hennie Kuiper also became world champion on a Gazelle Champion Mondial in 1975 in Yvoir, also in Belgium. Production of the Champion Mondial stopped in 2002, the A type was available between 1969 and 1991, no less than 22 years.
The frame in the spotlight here dates from 1979. The Champion Mondial frames are easy to date because they have a serial number in the bracket. In our case the number 3230026 which corresponds to the year 1979 as shown in the table below.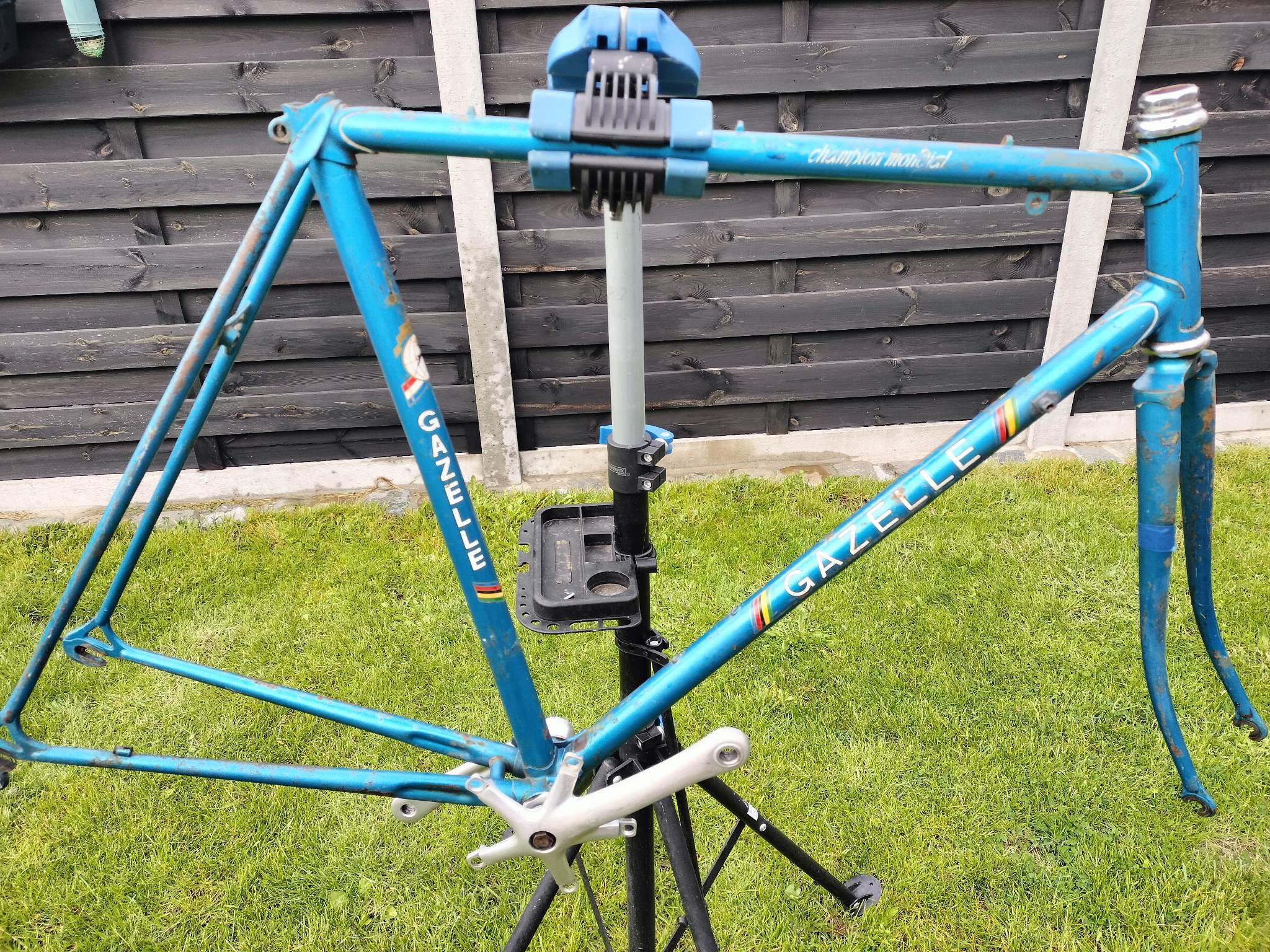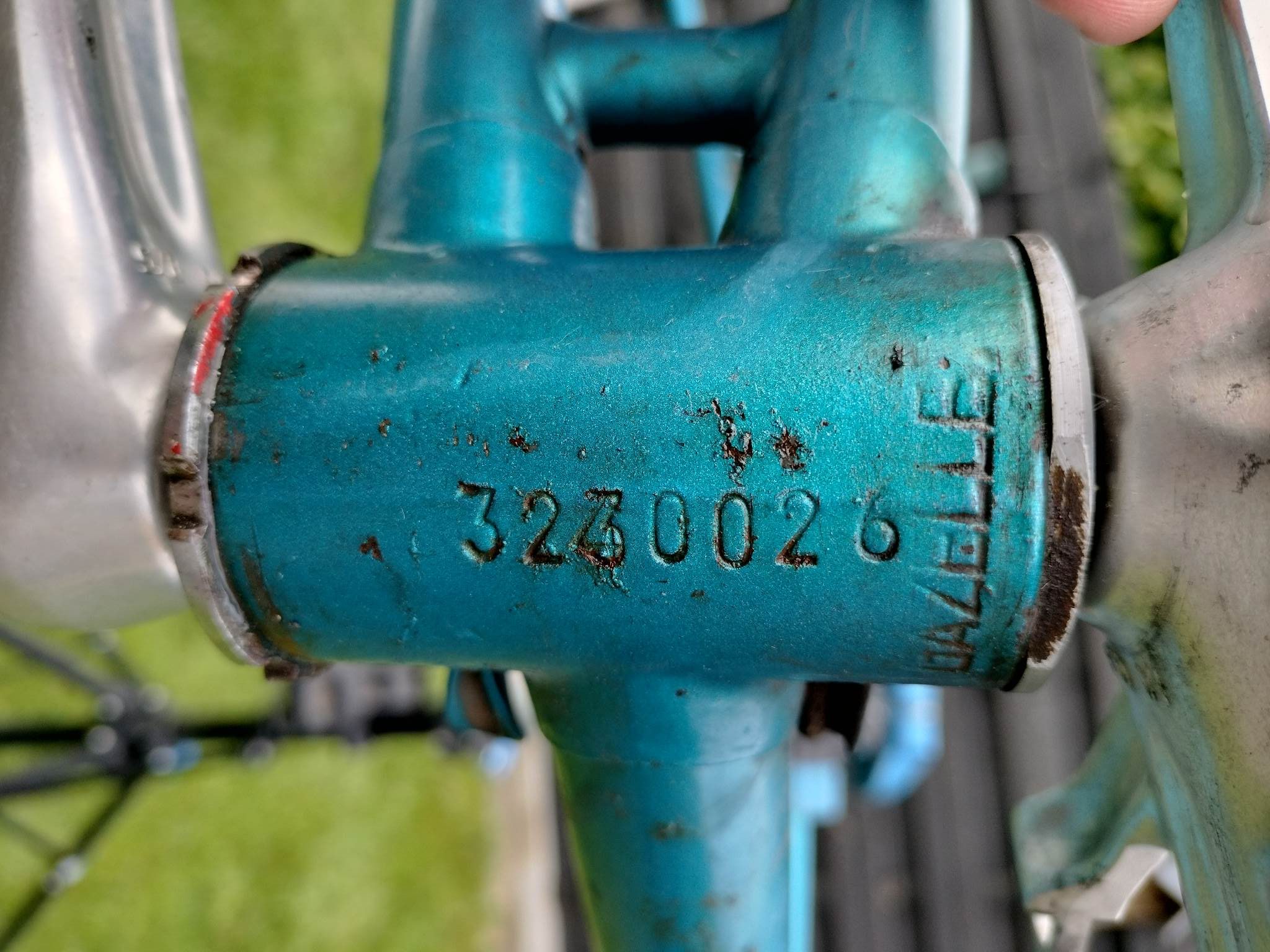 The frame shown here is a competition frame, recognizable by the eyelet for hanging a number plate. The condition of the frame is good: no dents, not warped, but it does have a lot of rust. The color is Baikal blue, which was also typical for the period between 1976 and 1997.
Features Gazelle Mondial A frame
The A frame was just a step lower than the AA frame, but was also used for competitions. The real professional teams used the AA frame.
The tubes of the A frame are built with Reynolds 531 tubes with Campagnolo dropouts 1010. The frame is equipped with cams for a bottle cage and soldered cable guides on the bottom bracket.
Typical for Gazelle racing bikes is the butterfly man on the seatstays. This was no longer the case with later models.
The front fork is also built with Reynolds 531 tubes and Campagnolo dropouts 1010. The weight is only 2.8 kg.
The racing bikes that were mounted with an A frame belonged to the E.2 series
A Gazelle Champions Mondial A frame cost 578 guilders in 1979, which amounts to approximately €263. Not cheap at that time. A complete racing bike with A frame and assembled with Sun Tour Luxe then cost 1400 guilders (€635), assembled with the Superbe group 1810 guilders (€821).
More photos of the Gazelle Mondial Champion A frame