Every self-respecting collector of vintage bicycles, jerseys, caps, accessories, etc. should certainly have a vintage water bottle in their collection. The water bottle is an undeniable part of cycling and gets a new facelift every year at the presentations of the cycling teams, just like the jerseys and the bicycles.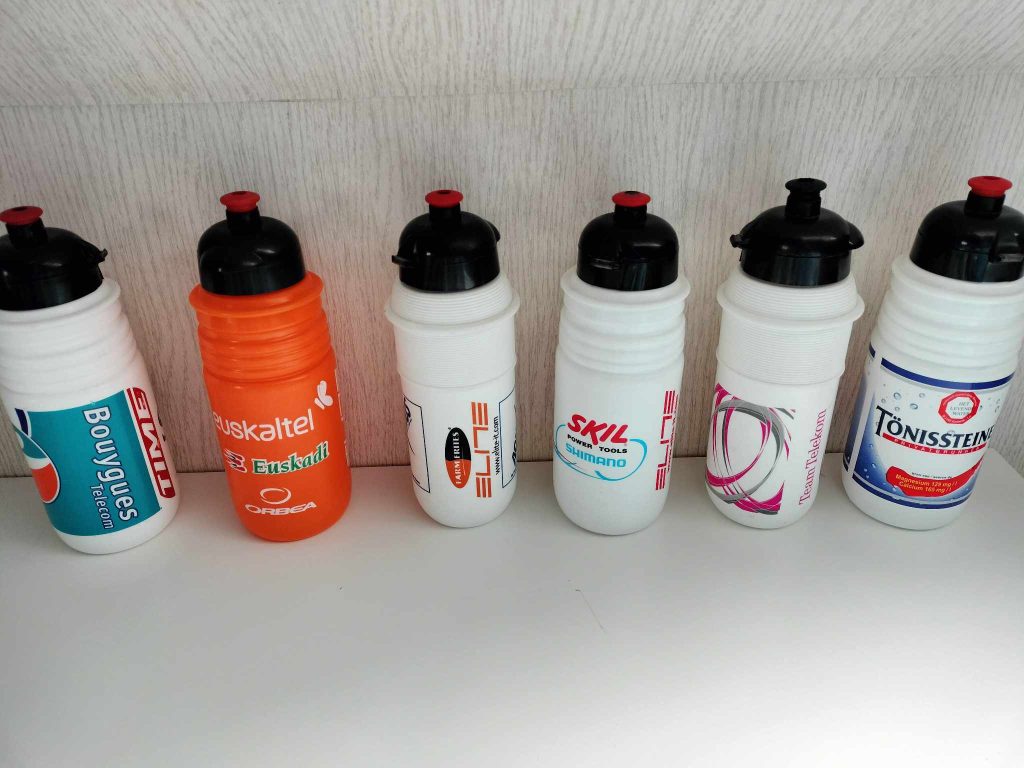 Just like you have collectors of vintage racing bikes, jerseys, caps, …, you also have collectors of water bottles. Most collectors I know started at a young age after picking up a water bottle from a cyclist after he had thrown it away in front of them during a cycling race.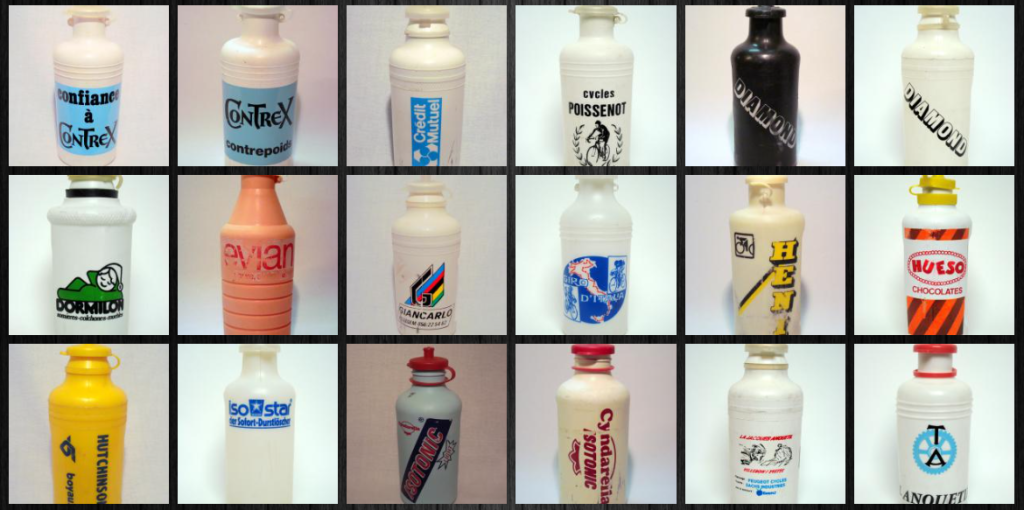 The favorite races are De Ronde Van Vlaanderen and Paris Roubaix, especially along the cobblestone sections that are in the worst shape and where the riders fly over at full speed. We think in the first place of the Maria Borrestraat in the Ronde Van Vlaanderen and the forest of Wallers - Arenberg and Carrefour de l'Arbre in Paris Roubaix.
I don't collect water bottles myself, but I also have a number of them between my cycling gear, they are rather rare.
The best water bottle websites
Because I am always curious about the history of a bicycle, cap, jersey or anything else that has to do with cycling, I also went looking for websites and people who collect water bottles and to my surprise there were more than I thought and this both at home and abroad.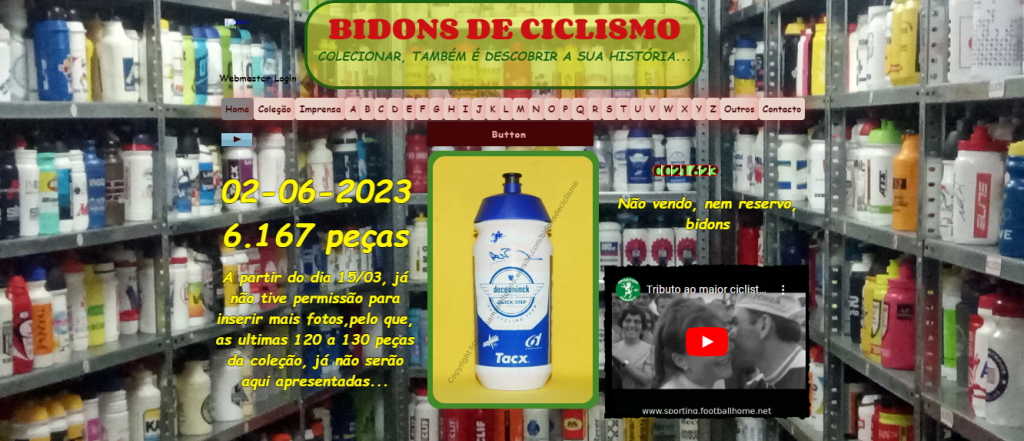 Below you will find a few websites where you can find the collection of collectors. Some sites are extensively provided with photos and the year when the water bottle was used.
Enjoy
Belgium
wielerverzameling.wordpress.com/bidons
http://mapassion-lecyclisme.be/Les%20bidons.htm
Abroad
http://www.zonadeavituallamiento.es/
http://ravito-cyclisme.e-monsite.com/
https://dsino2.wixsite.com/bidoncyclistes
https://bidoncollection.wixsite.com/bidoncollection
https://linoportugal.wixsite.com/collectionbidons
https://bidons-zimpat.wixsite.com/collection
https://aguillaume291.wixsite.com/collectioncyclisme
https://foudebidons.wixsite.com/cyclingcollection