During my city trip to Bologna I had planned a trip to Paletti's bicycle shop in Modena which is only 20 minutes away from Bologna.
I have been admiring these beautiful bicycles for years and now I was finally able to admire the shop of the Paletti family. I will probably never get my hands on a copy because they are scarce and have a serious price tag
When I arrived at the shop, which is located along a busy road, I was surprised, the shop was indeed a bicycle shop, but not as I had imagined. Not a beautiful shop window, not a nicely decorated shop, but an outdated shop reminiscent of the 1980s with a cold stone floor, almost no posters or photos, no attributes or accessories.
Not even an inscription of Cicli Paletti on the facade, but a sign with the well-known logo of the playing cards.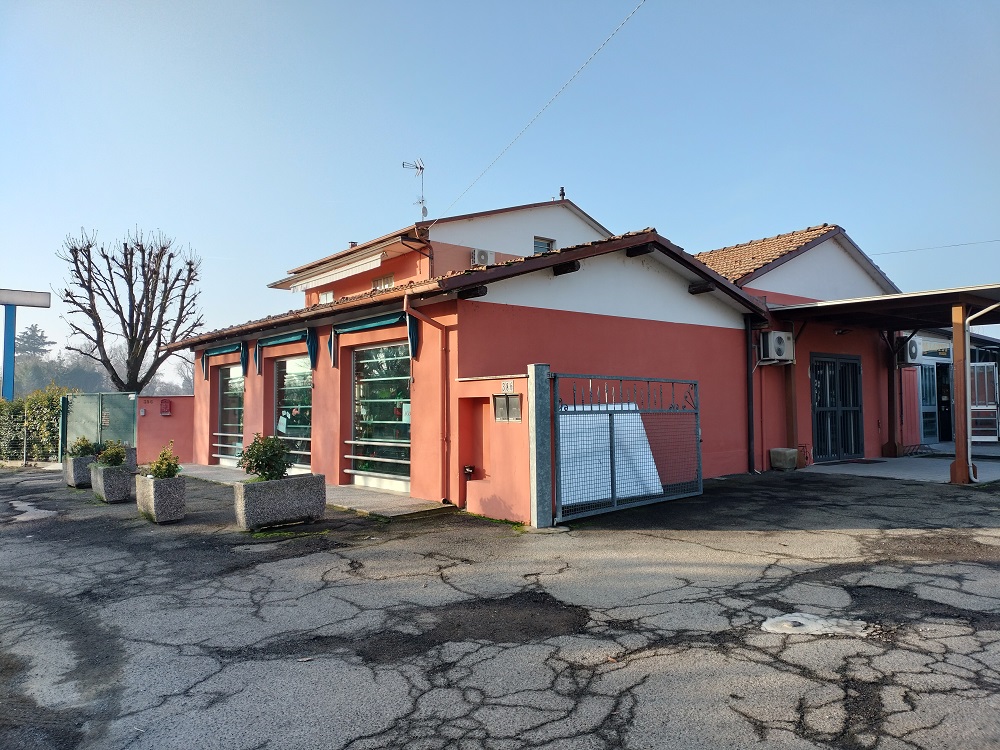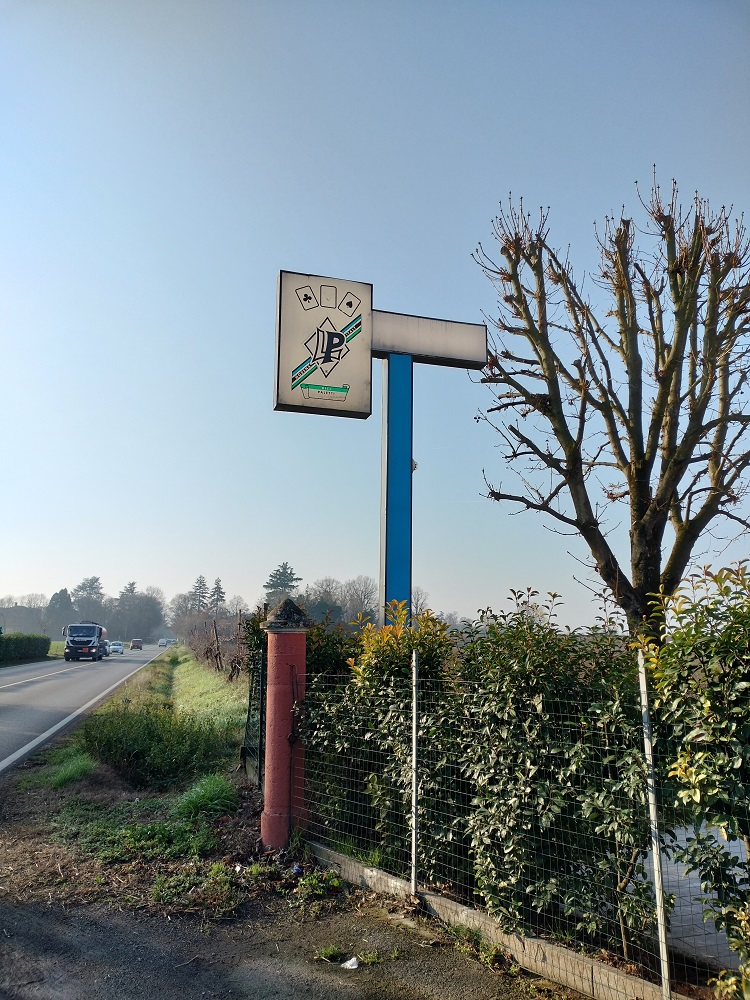 Is this the shop and workshop where Luciano Paletti, one of the most innovative bicycle makers of his time, assembled and sold his gems?
Fortunately, the range of vintage steel road bikes made up for it. I had never seen such a wide range of Paletti gems in person. A version of the innovative time trial bike from 1983 where the brake calipers are not visible and are integrated into the frame was also on display.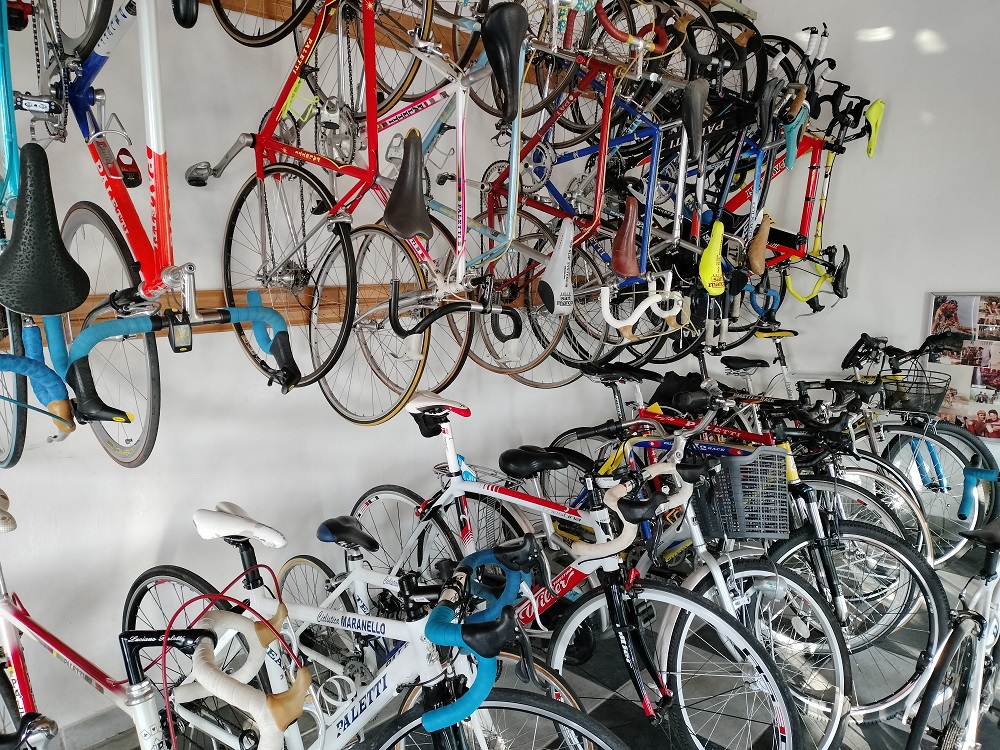 History Cicli Paletti
The history of Cicli Paletti actually begins in 1972 when Luciano Paletti takes over Orazio Grenzi's workshop in Vaciglio. Grenzi had taken on the management of the well-known 3ttt at the request of the entrepreneur Eugenio Rampinelli.
In the first years, the bikes made by Luciano have decals stuck on them that say Paletti/Grenzi. Luciano had learned the trade in the 1960s with Ernesto Colnago and Orazio Grenzi, among others, before that he had tried it as a cyclist but without success.
As soon as he came into contact with the cycling world, he was fascinated by the technology of the bicycles themselves and realized that he could be more successful with them than as a cyclist.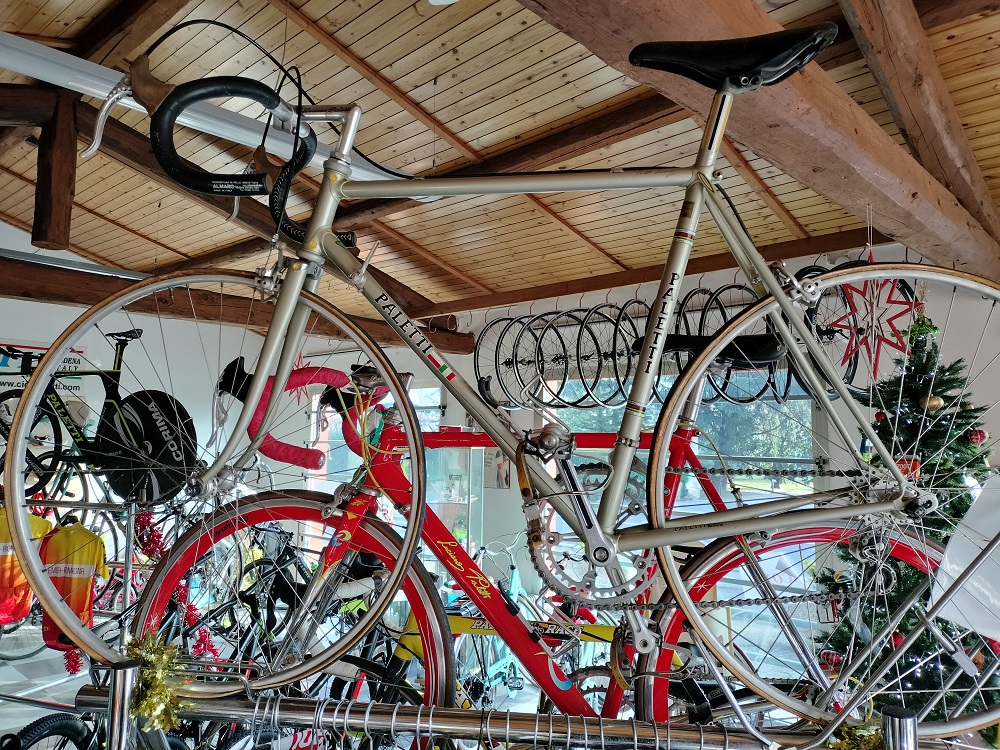 Dreaming of a road bike without cables
From the beginning, Luciano experimented with innovations and dreamed of building a racing bike with all brake and gear cables integrated into the frame. Thanks to his friendship with Grenzi, he came into contact with engineer Ognibene who helped him to develop his innovative ideas.
What followed was a series of patents.
In 1978 he obtained a patent to attach the front derailleur directly to the frame without a bracket. For this, the front derailleur was attached to the frame with a kind of bracket. In addition, the derailleur could be adjusted in height.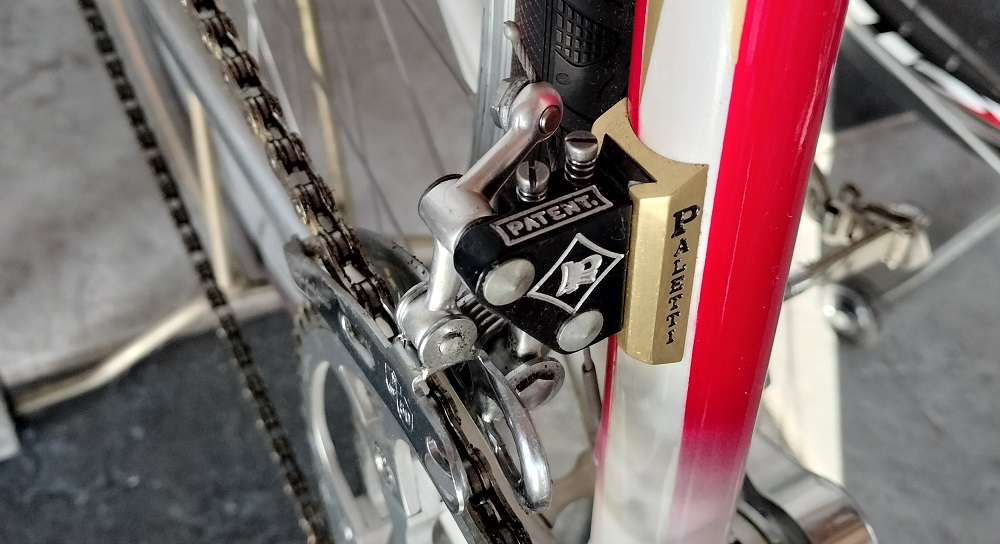 In the 1980s he received a patent for gear levers in which the cables were mounted directly in the frame and were therefore no longer visible.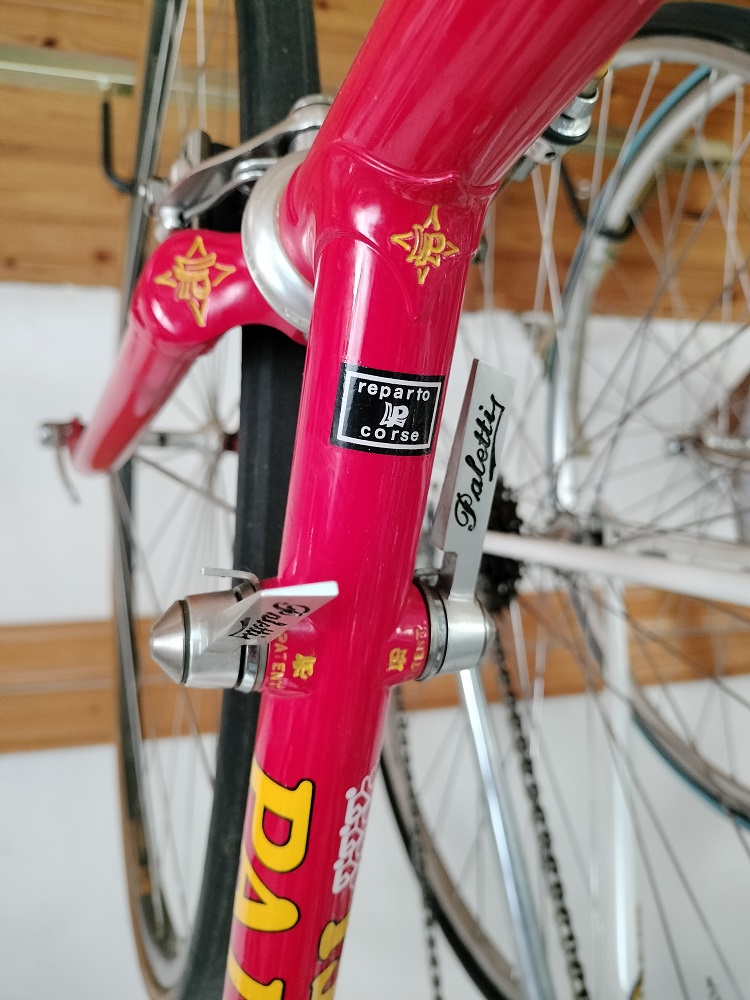 Luciano wanted to achieve the same for the brakes, which resulted in a prototype without visible cables and calipers that was presented at the Milan fair in 1983. A more modern version of this prototype can still be seen in the Modena shop.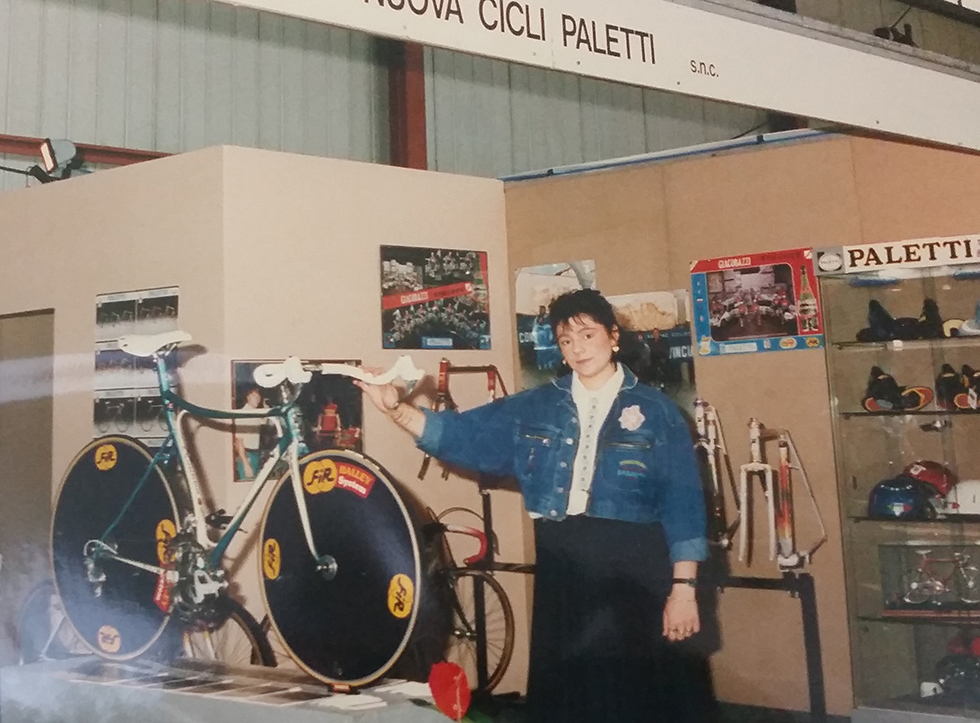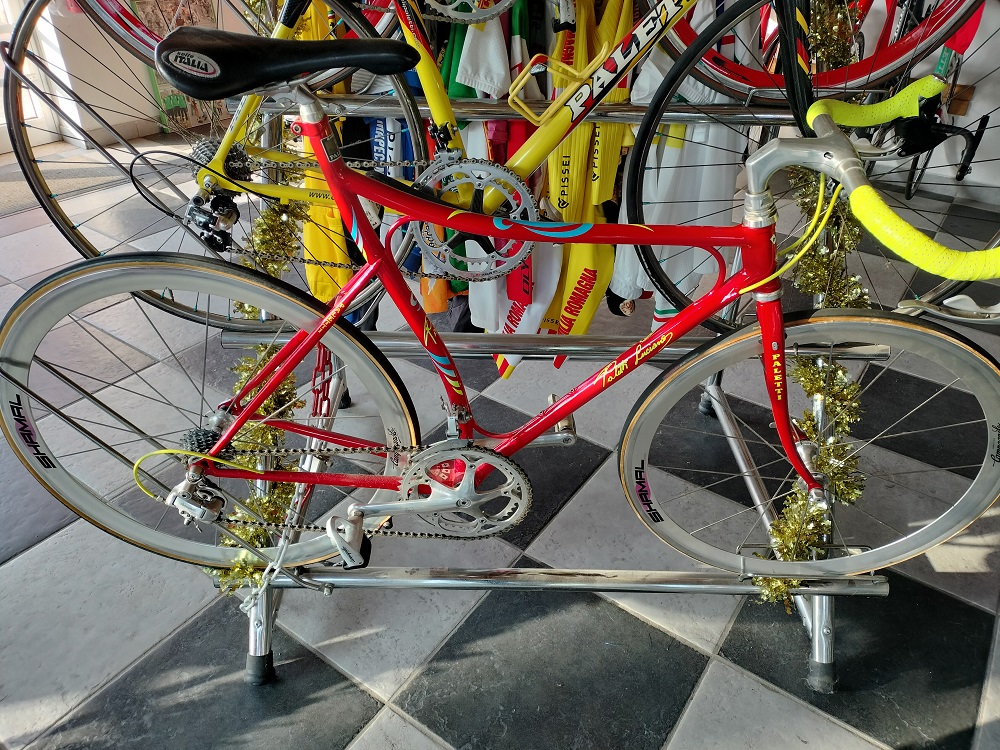 From the very beginning, Luciano has always paid enormous attention to details and finishing. He also continued to experiment to make his frames as light and sturdy as possible. This resulted in the Paletti Meteor, in which he developed a profiled tube in consultation with the tube manufacturer Oria that was lighter and stiffer than a normal round tube.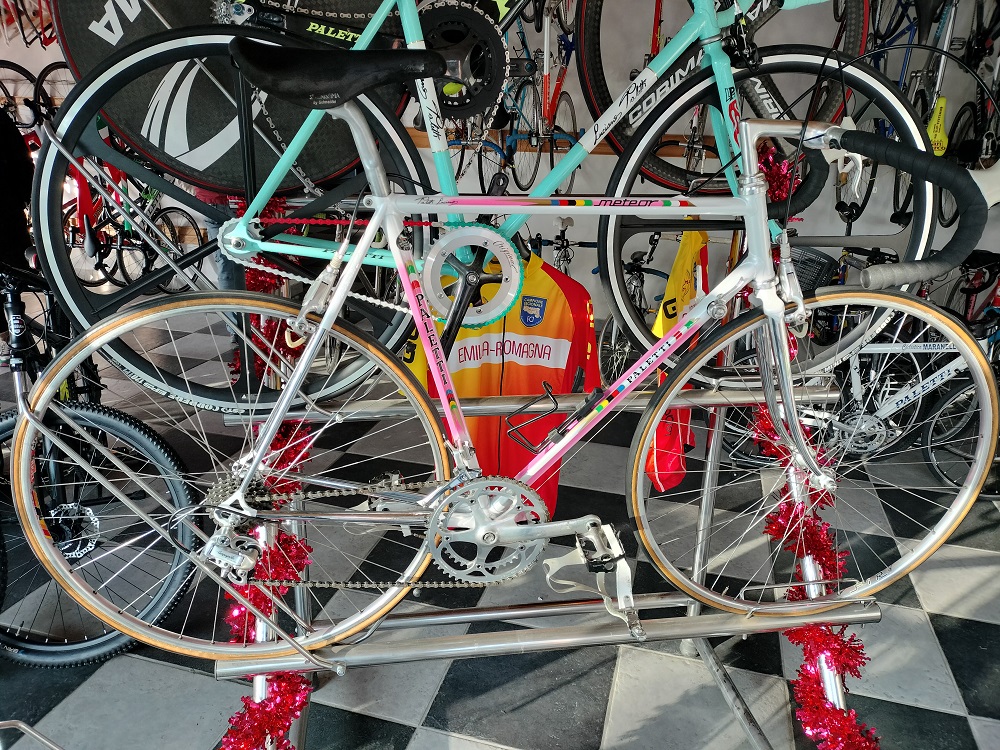 Michele Paletti - the next generation
Unfortunately, Luciano Paletti passed away in 2015, but fortunately the business has been continued by his son Michele, who has been working with his father in the business since he was 13.
Michele was himself bitten by the cycling bug and has even been a professional rider for 2 seasons, first with Ariostea in 1993 and then with Mapei Clas in 1994.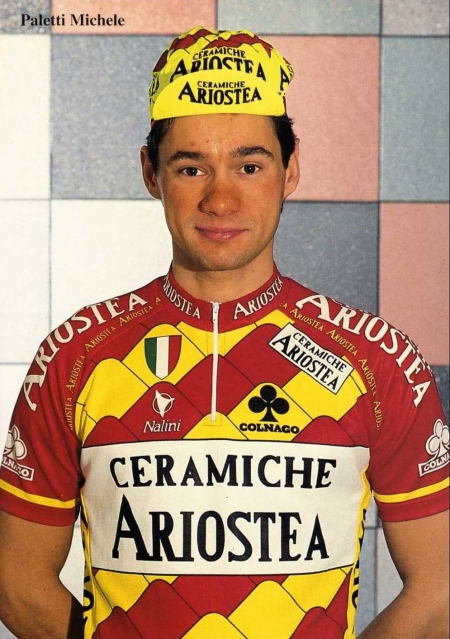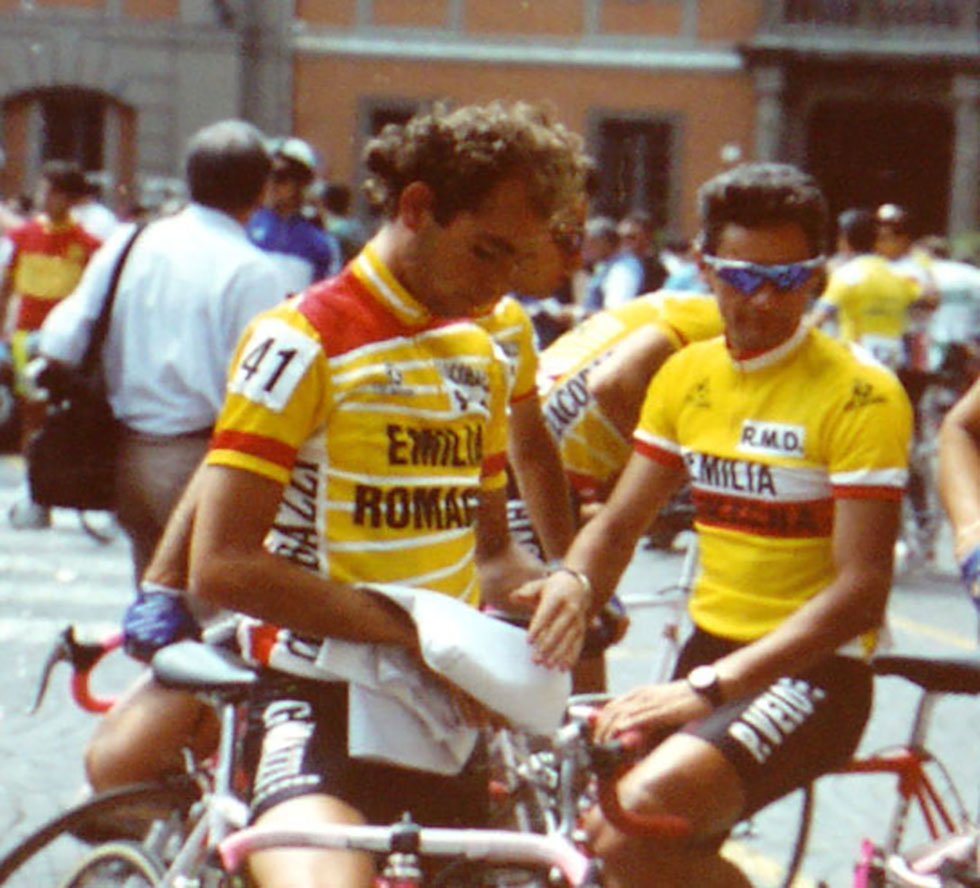 In 1982, Luciano founded the cycling team Cicli Paletti Team that guides and trains youth riders. The impeccable Riccardo Riccò rode with this team in his youth.
The most famous models
Finally, below you will find an overview of the most famous models and some photos of the beautiful Paletti bicycles.
Paletti Modello Super Prestige
Paletti Ghibli met buizen Oria Cromo Mannesman
Paletti Strada type Concord met buizen Columbus Multishape
Paletti Modello D'oro 2000
Paletti Meteor
Paletti Strada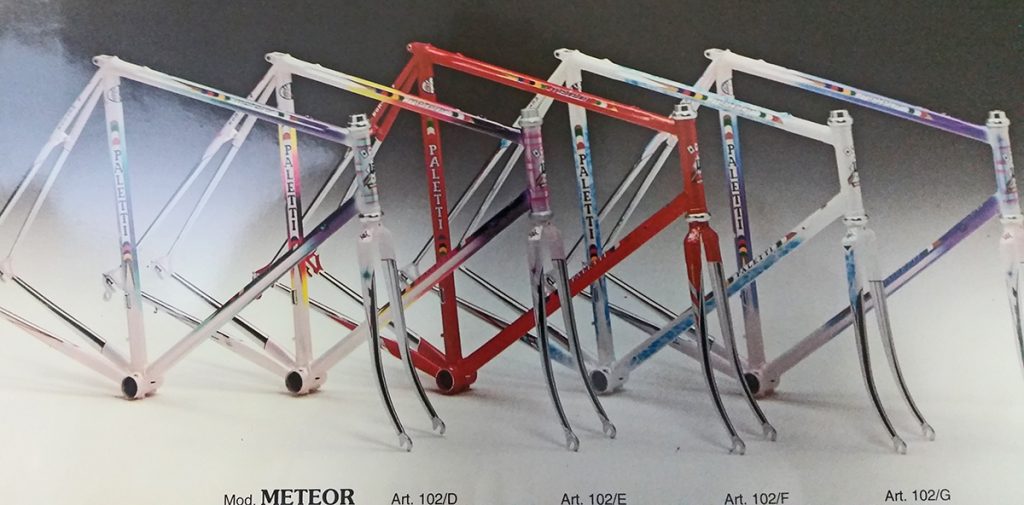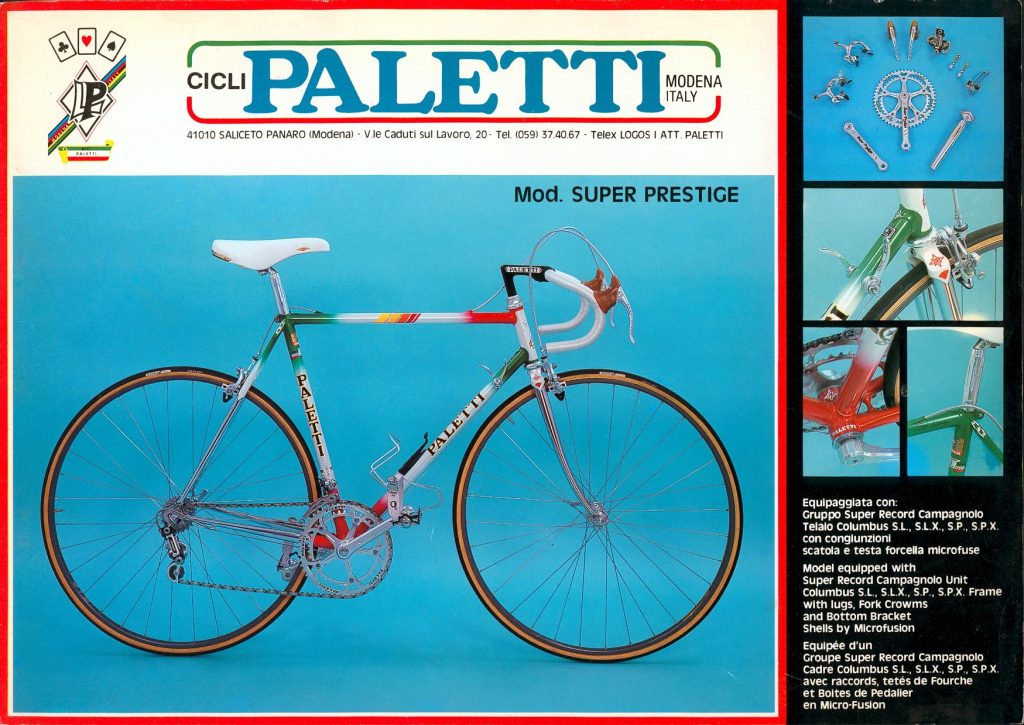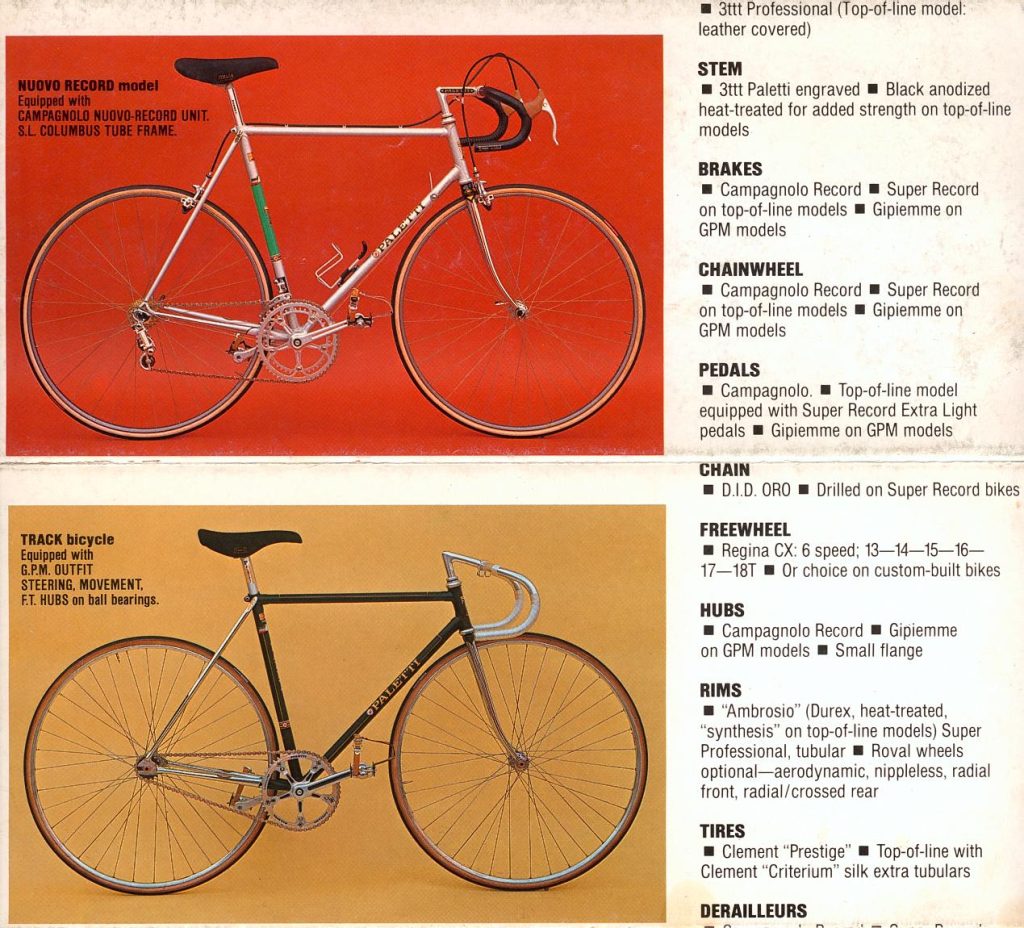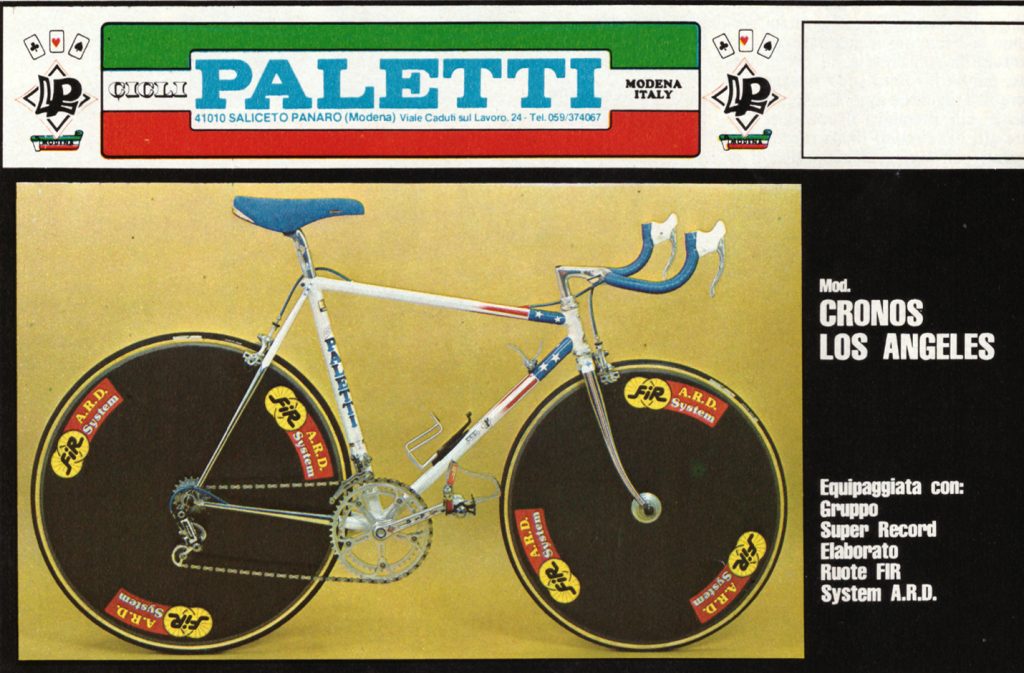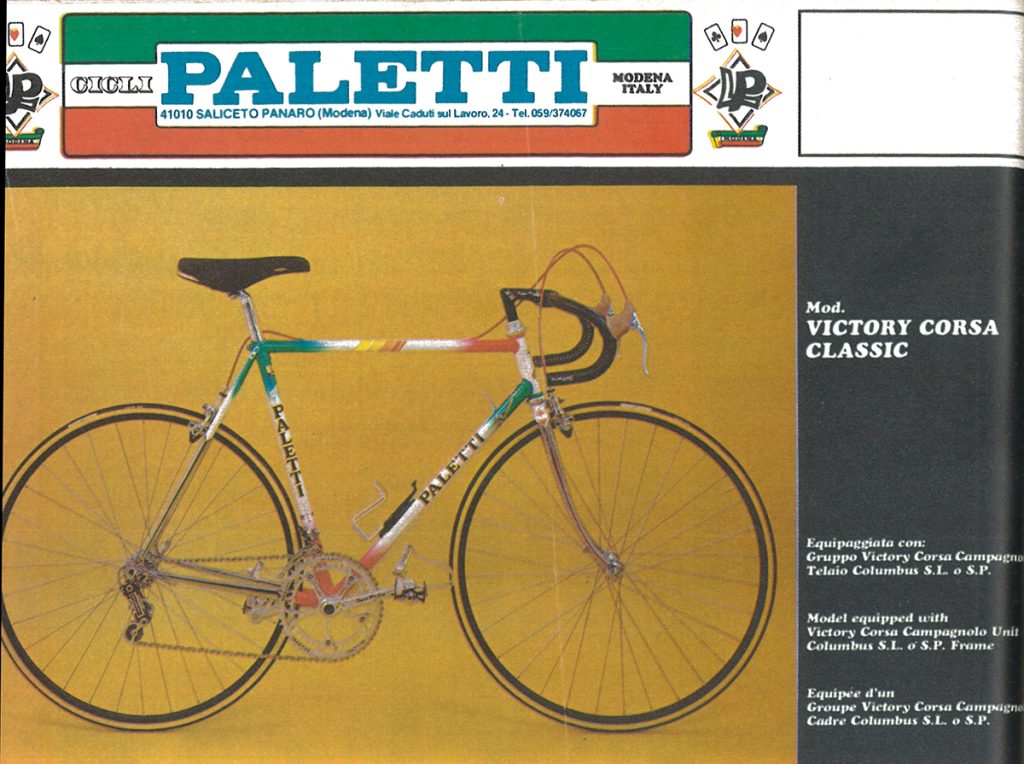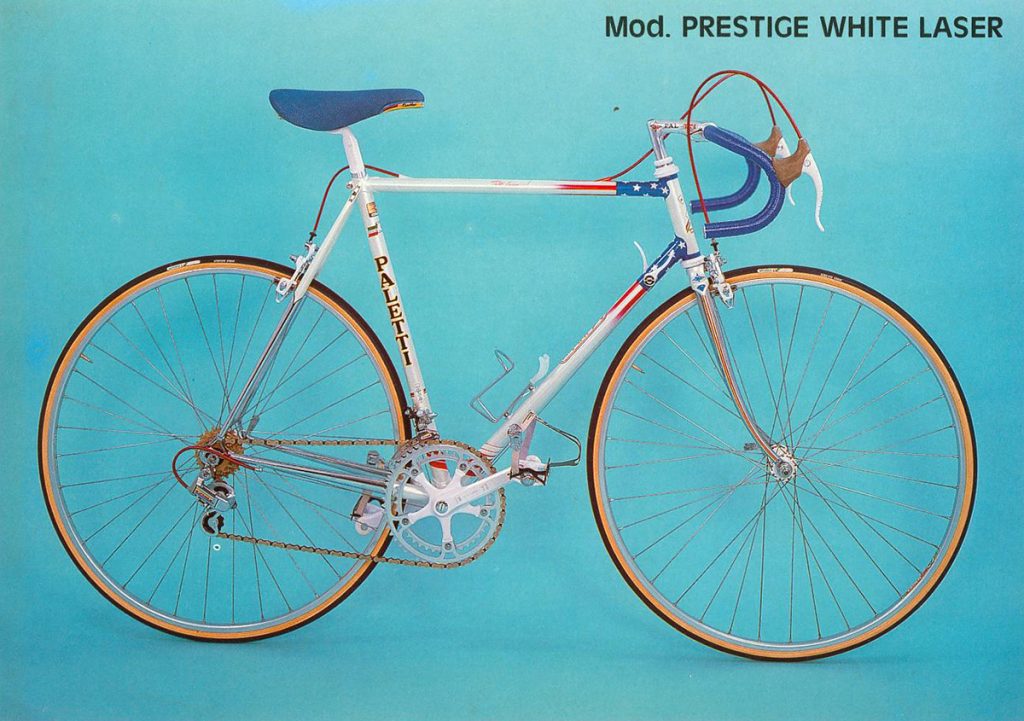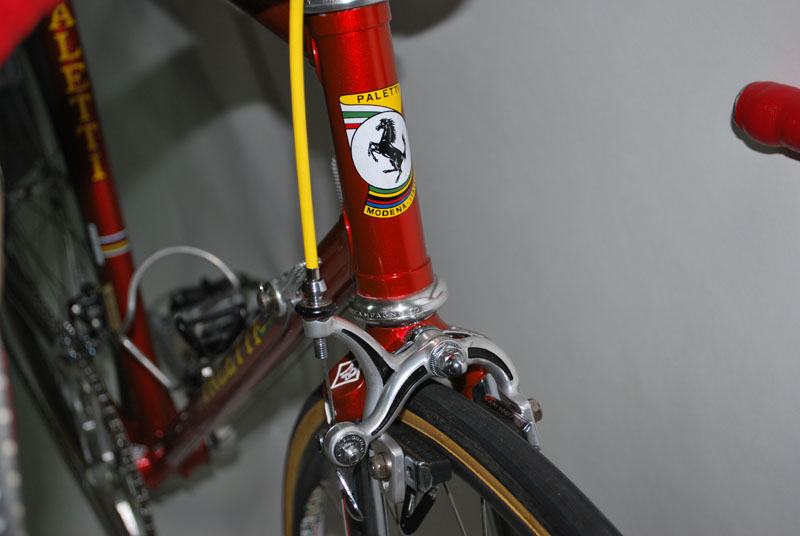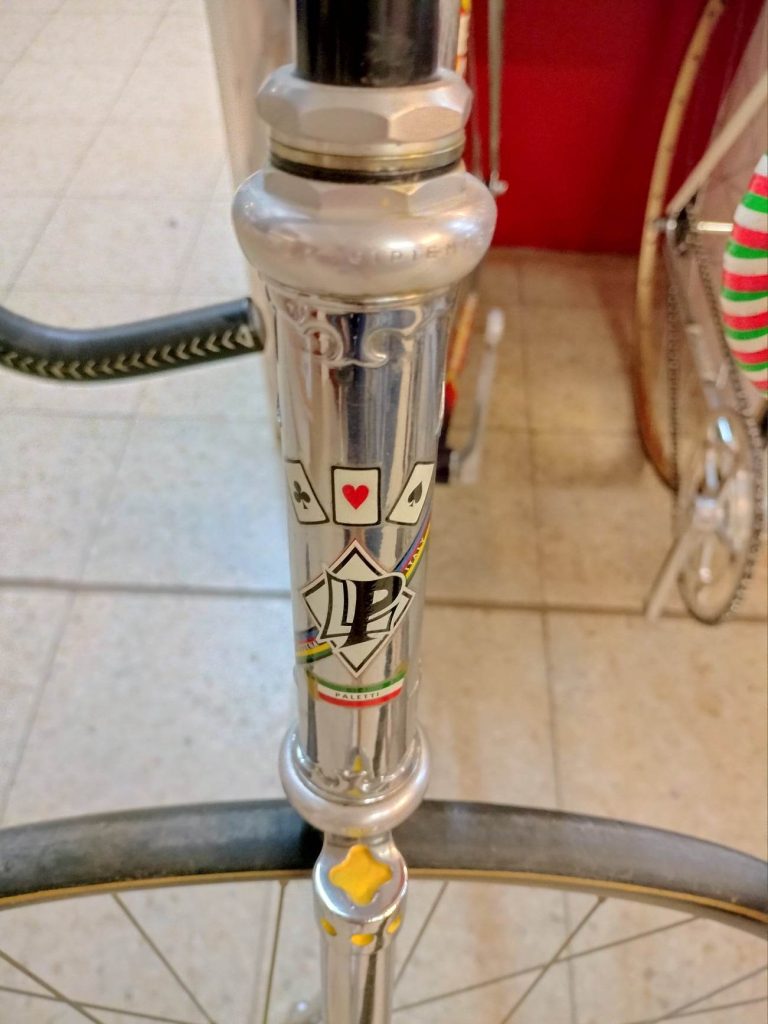 Sources
Frameteller.it > link to Paletti history
B&G Legendary Bicycles > link to Paletti bicycles
Official website Cicli Paletti > Ciclipaletti